During the fighting in the area of ​​the city of Harasta (the northeastern suburb of Damascus), the Syrian army used a previously unknown armored vehicle, a photo of which appeared on the Internet, reports
Messenger of Mordovia
.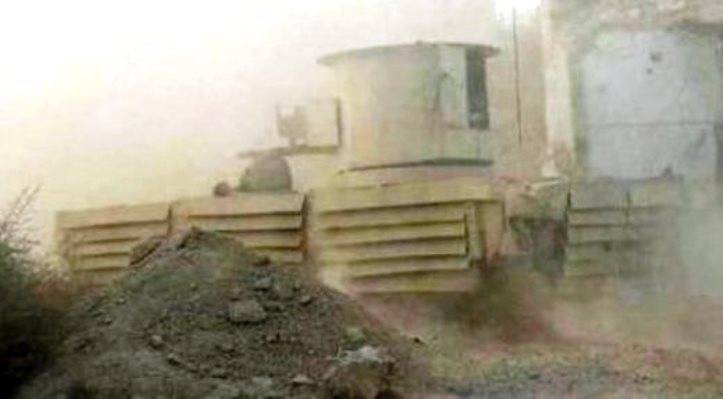 "At first glance it is impossible to understand what is before us. One can see a certain chassis, covered from all sides by the so-called corner protection, previously used on T-72 and ZSU "Shilka". A round tower with a large rear hatch is erected onto the hull, "writes the author of the material, Lev Romanov.
Judging by the comments, the picture shows the BMP-1, which local craftsmen decided to increase protection. In addition, a Sparka 73-mm anti-aircraft gun was installed instead of the 23-mm gun.
According to the author, citing military experts, "this armored monster should support existing in urban areas
Tanks
". Enhanced protection will help the machine transport infantry more efficiently, and the installed Zu-23-2 will destroy enemy snipers and grenade launchers that are seated on floors and roofs of houses.
How effective this Syrian novelty, it will be possible to understand only after its use in combat operations.