In Russia, the tradition of using inflatable
Tanks
and fake anti-aircraft missile systems "live and live," writes the American Internet portal War is Boring.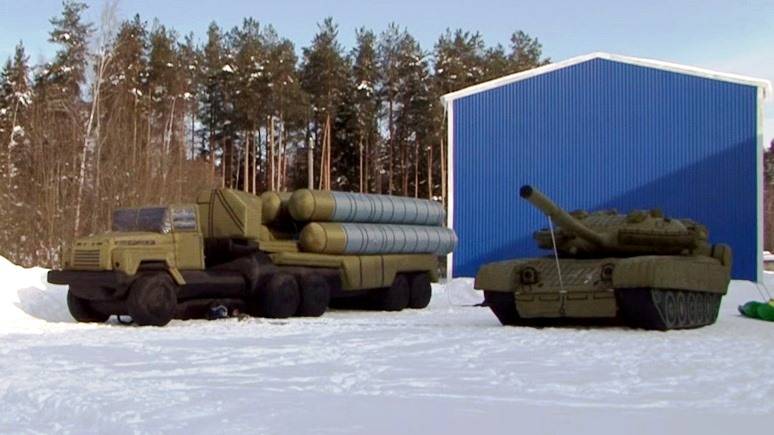 "Inflating giant tank dummies is the work of the 45-th separate engineering-camouflage regiment stationed in the Vladimir region. There are inflatable tanks, rocket launchers, armored personnel carriers and other weapons at the disposal of the servicemen of the unit, nicknamed the Inflatable Regiment, "the article cites.
InoTV
.
The main purpose of the inflatable military equipment - "the disorientation of the enemy." Dealing with it, "any spy plane, a combat plane, a laser-guided bomb, and a satellite will spend resources and time that could be used to hunt for real technology," the newspaper's observer states.
False targets can at least be used as a cheap and effective means to divert the attention of the enemy. This, "to his misfortune, NATO had to make sure in 1999 year during the air operation against Serbia," he recalls.
It takes a few minutes for the servicemen to deploy dummies. "And considering their rather low cost and high cost of rockets, the loss of the inflatable equipment (instead of the present one) fully pays off," concludes the publication.