Any provocation of the Ukrainian security forces on the contact line of the parties will be harshly suppressed by the units of the DPR army, reports
RIA News
statement by the representative of the operational command of the Republic of Eduard Basurin.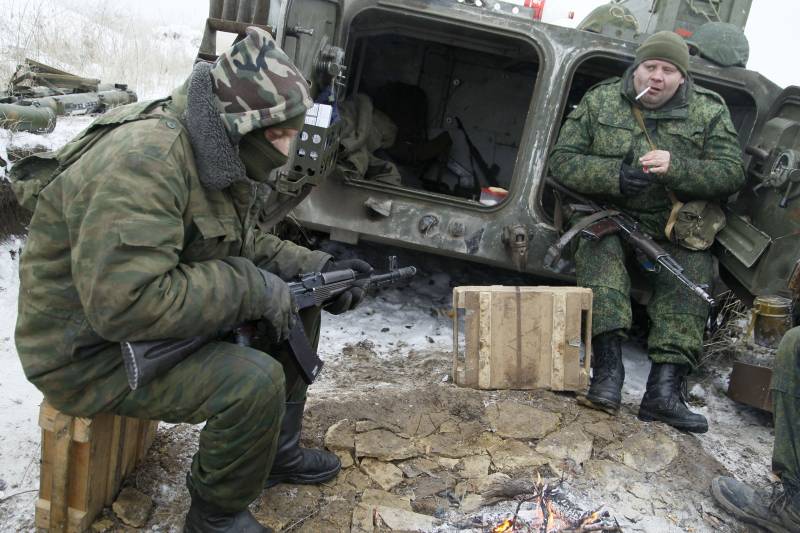 Earlier, Kiev announced the occupation of two settlements in the area of ​​Gorlovka, calling it an improvement in the positions of the Ukrainian Armed Forces.
In case of provocations of the Supreme Court of Ukraine in the areas of the so-called buffer zone, our units are ready to cause irreparable damage to the enemy. Any attempt to improve their positions will result in massive losses for the Ukrainian security forces.
told Basurin reporters.
He stressed that Donetsk is in favor of complying with the Minsk agreements and aims the Ukrainian side to fulfill them.
Otherwise, we are waiting for you in the next "mini-boiler",
added the representative of the command.
The tense situation persists in the area of ​​responsibility of the People's Militia of the LC.
During the preparation of another provocation during the installation of minefields in the so-called "gray zone" in the area of ​​the village of Lugansk, two 54 servicemen of the Ukrainian Armed Forces killed, three other soldiers were injured,
told the representative of the People's Police Andrei Marochko.
According to him, "LNR intelligence continues to record the movement of the equipment of the Armed Forces of Ukraine prohibited by the Minsk Agreements near the line of contact", which is tightened to strengthen the grouping of the enemy forces.
Marochko added that the supply of military equipment and armaments to the positions of Ukrainian security officials in the Novotoshkovskoye, Crimea, Zolotoe and Troitskoy settlements continues.