Today, the Nikulinsky Court of the Russian capital considers the request of the prosecutor's office to transfer the property objects belonging to the notorious Interior Ministry Colonel Dmitry Zakharchenko and his close relatives to the 27 state jurisdiction. During the meeting, Zakharchenko, answering a question about such a number of real estate objects of his family, said the following:
We must always work. So I was raised, and this is life. Whoever works, he will achieve everything, and whoever is lazy will not.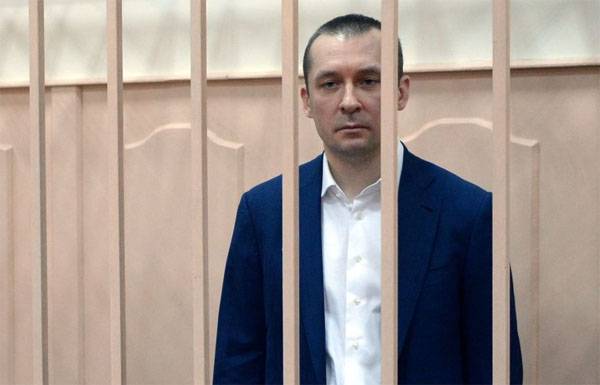 Earlier, Colonel Zakharchenko said that real estate earned his father, who was engaged in teaching. At the same time, the colonel of the Ministry of Internal Affairs accused of committing corruption crimes did not explain how much the teacher needs to work in order to become the owner of several objects that are not cheap real estate.
RIA News
reports that Dmitry Zakharchenko, in the apartments of whose relatives and the colonel himself were found about 9 billion in rubles, was charged on more 3-m corruption episodes. One of the episodes is "gratitude" from business representatives in the fuel and energy sector for providing Dmitry Zakharchenko with certain types of services that do not fit with the rule of law. "Gratitude" was extensive: 0,8 million US dollars, discount restaurant cards, multi-day rest in Sochi.
Against this background edition
Kommersant
reports that one of the main witnesses in the case of Zakharchenko unexpectedly died. We are talking about Sergei Polyashov, who died last night. The details of death are not voiced.