US President Donald Trump and Secretary of State Rex Tillerson have differences in various policy areas, reports
RIA News
State Department spokesman Heather Nauert.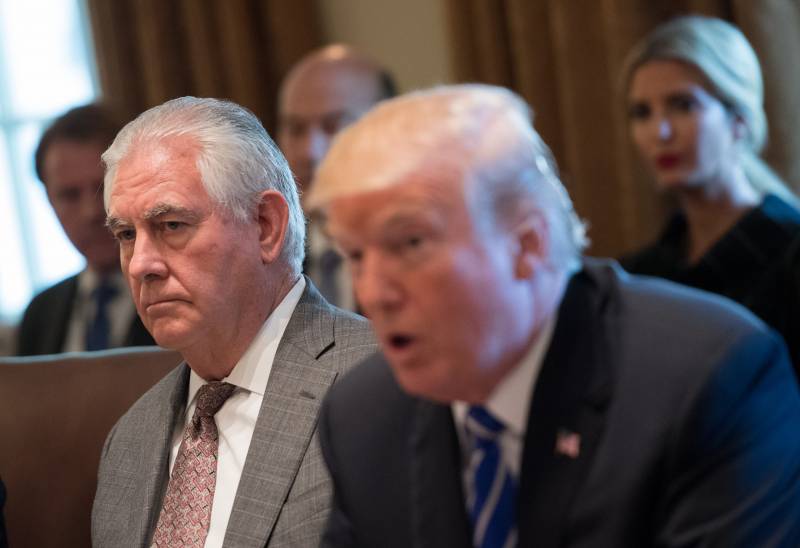 Obviously, they have differences in different areas of politics, this is without a doubt. It is obvious. The Secretary of State spoke about this himself, and this is one of the reasons why the President hired him,
said nuerth at the briefing.
According to her, Tillerson and Trump had two meetings on Thursday.
At the same time, the representative of the department noted that the state secretary will continue to do her work until the president decides otherwise.
Tillerson serves the president, and he likes his job, he continues to meet, works on his schedule,
she emphasized.
The White House also confirmed that Tillerson is still heading the State Department, and "so far there are no announcements of personnel changes."
Earlier, the American press reported that Trump was disappointed in the work of the Secretary of State and Tillerson's readiness to leave this position. Among the possible candidates for the post of the head of department were the US ambassador to the UN, Nikki Haley.