The chairman of the Crimean Public Chamber, Grigory Ioffe, initiated the recognition of radical Ukrainian nationalism as a form of Nazism. According to Grigory Ioffe, with his statements and actions against dissidents, as well as representatives of "non-titular" ethnic groups, the Ukrainian nationalists completely repeat the system that developed during the times of German Nazism.
RIA News
cites the statement of the head of the public chamber of the Republic of Crimea:
The extreme, as they themselves said, integral, Ukrainian nationalism has passed all facets and turned into a Nazi movement. We also constantly see its manifestation in modern Ukraine in the creation of volunteer battalions and various political structures, such as the Right Sector (banned in the Russian Federation), the Svoboda party, the Radical Party. These are all parts of one Nazi extreme Ukrainian nationalism.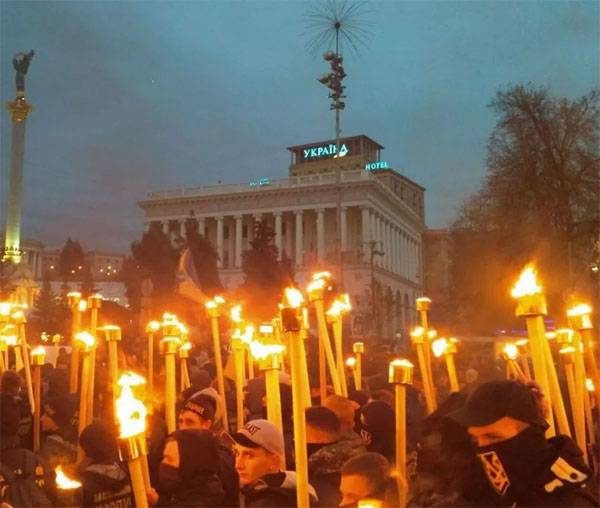 According to Grigory Ioffe, the Nuremberg Tribunal condemned Nazism in all its manifestations, and therefore what is happening today in Ukraine, in fact, is a violation of accepted international norms. The head of the Public Chamber of Crimea proposes thinking about taking a supranational decision to condemn radical Ukrainian nationalism. But who will condemn (besides Russia), if in Europe they are trying to close their eyes to this, the United States and Canada vote against resolutions condemning the glorification of Nazism every time. It turns out that Ukrainian radical nationalism was cultivated precisely in order to be what it turned out to be in our time.