In the Argentine Navy announced the termination of operations to rescue the crew of the missing submarine San Juan. The operation was terminated, according to the press service of the department, "due to the loss of hope that one of the crew members was still alive". It was noted that the search time for seafarers was twice as much as "the usual search time for a man's survival in depth conditions while on a sunken submarine."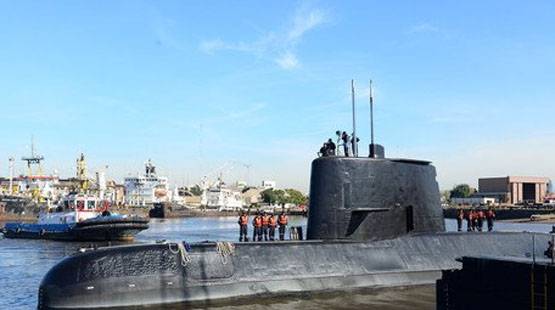 Meanwhile, it is reported that the search operation itself San-Juan diesel-electric submarines continues. In the port of Comodoro-Rivadavia is the ship of the Argentine Navy, on board of which the Russian deep-water unit "Panther Plus" is to be delivered. With the help of this device, the ocean floor can be explored at a depth of 1 km.
In the above-mentioned Argentine city there are also Russian specialists who are ready at any moment to begin a search operation for a submarine. At the same time, the start of the operation using the Russian deep-water technology was postponed several times. The Argentine Navy said they were waiting for a military engineer to prepare a draft of the platform for installing the Panthers Plus on an Argentine naval ship. The engineer was supposed to arrive from Buenos Aires. Why he didn't arrive before the Russian specialists who delivered the device found themselves in Comodoro-Rivadavia, the Argentine press does not inform.
It was noted that there were problems with the availability of translators to communicate with Russian specialists. Information Agency
TASS
reports that local residents offered their translation services - descendants of immigrants from Russia.