The commander of the US military contingent in Iraq, General Ralph Baker, said that the United States would not give up support for Kurdish armed formations next year. According to the US Army General Baker, the Pentagon plans to send over a third of a billion dollars in 2018 to the Peshmerga squads for financial support.
The head of the Kurdish government on the Peshmerga, Karim Shingali, during a meeting with Ralph Baker, thanked the US in the person of the American general for the fact that Washington continues to support the Kurdish autonomy and its armed volunteer units. According to Shingali, the United States could expand the program of assistance in terms of military briefing units Peshmerga.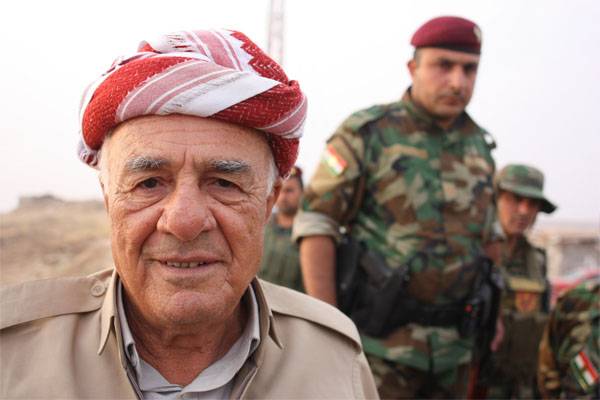 The financial and military support of the Kurdish armed forces in Iraq caused a simultaneous negative reaction in both Baghdad and Ankara. Iraqi politicians expressed bewilderment over the position of the United States, which at the same time declare their adherence to the idea of ​​the territorial integrity of Iraq and are engaged in arming the Kurdish security forces, actively advocating for the independence of Iraqi Kurdistan.
The Turkish authorities believe that the further arming of the Peshmerga by the Americans can provoke a wave of anti-Turkish sentiments near the borders of Turkey.