New American fighter aircraft F-35, received in the Norwegian Air Force, automatically transmit the secret data to Lockheed Martin's servers in Fort Worth, Texas, said the senior consultant to the Norwegian Ministry of Defense Lars Giambl.
Recall that Norway is the first country to procure software from the US Air Force that provides the pilot with "extraordinary situational awareness." However, it quickly became clear that the 53-th package of support for the US Air Force partner programs contains a mechanism for automatically transferring secret data to Lockheed Martin servers.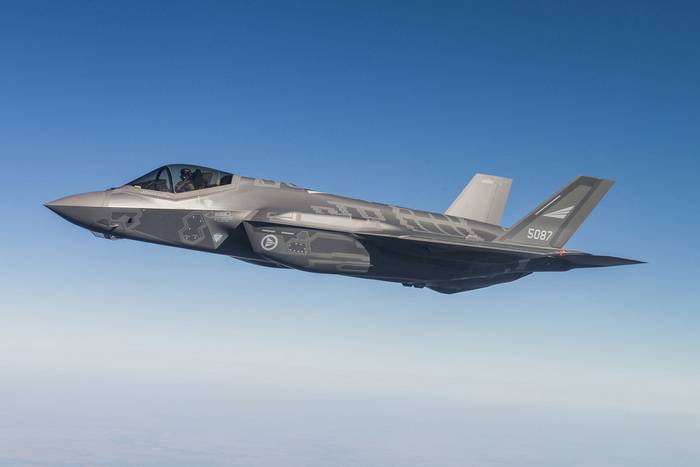 The Norwegian edition of ABC Nyheter cites the words of Lars Giambla about the need to develop a filter that excludes such phenomena. The senior consultant of the Norwegian Ministry of Defense compared the situation with the leak of information "from your iPhone to manufacturers".
As previously reported, the Royal Norwegian Air Force received from the United States the first three of the fifth-generation X-NUMX F-40 fighters manufactured by Lockheed Martin. In addition to these 35 airplanes, Norway has already pledged to buy another X-NUMX F-40 fighter for $ 12 billion.
Earlier, the Norwegian media reported that relevant hangars have not yet been built for the most expensive aircraft in the world, and the aircrafts will be placed in tents until 2020, reports
A REGNUM