The ex-general of the Croatian army, Slobodan Pralyak, died after drinking poison during the announcement of the verdict of the International Tribunal for the Former Yugoslavia (ICTY). This was reported on Wednesday by the agency HINA with reference to the environment of Pralyak.
Pralyak died in a hospital in The Hague, where he was taken after taking an unknown poison drug.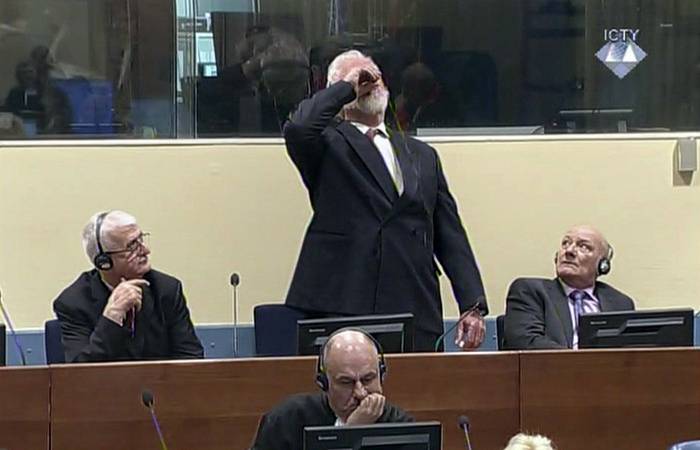 The general was sentenced to 20 years of imprisonment in 2013 for crimes during the civil war in the former Yugoslavia.
After the Appeals Panel upheld the first instance verdict, Pralyak told the judges: "General Pralyak is not a war criminal, and I reject your verdict." After that, he drank the contents of a small flask and announced that he had taken poison. The trial was stopped, doctors were called to the scene.
The general is one of six former Croatian political and military leaders on trial. All of them were accused of crimes against humanity and violation of the laws and customs of warfare.
The prosecution proved that between November 1991 and April 1994, these individuals took part in a criminal event aimed at eliminating the entire non-Croatian population in Croatia, which resulted in deportations, illegal arrest, confiscation and destruction of property, destruction of dwellings and murders .