The Chinese company GuoRong showed how to defend against small UAVs. According to the portal eastpendulum.com, that the Chinese manufacturer has presented the same name laser defense system.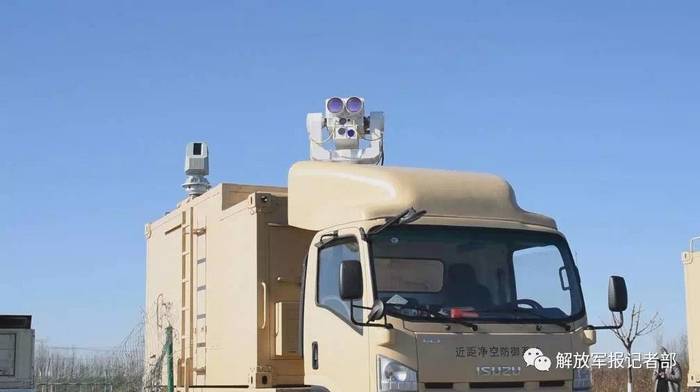 The company presented a video showing the work of the GuoRong complex, consisting of two small trucks. One of them is equipped with a radar and an electronic jamming system, the second with an electro-optical module and a laser system. With the help of a laser, a plastic target suspended from a quadcopter was struck at first, and during the re-demonstration, the drone itself was hit.
According to the developers, the range of the radar system is 55 km, and the laser setup and jamming system can neutralize drones and other radio-controlled air objects at altitudes up to 600 m. GuoRong announced that it has already received an order for several installations from the police and airports transmits
"Warspot"