The next launch from Vostochny Cosmodrome, scheduled for December 22, can be postponed to next year, a source in the space industry said.
According to him, yesterday's failure with the Soyuz-2.1b with 19 satellites will require thorough checks of the Fregat upper stage. Most likely, the agency interlocutor noted, Fregat will be returned to the factory - NPO Lavochkina.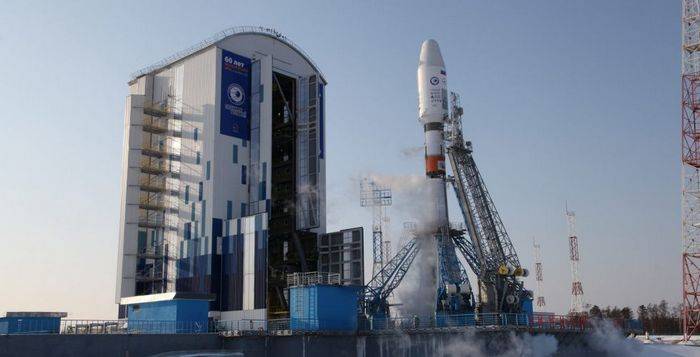 The investigation, testing and possible elimination of deficiencies take time, the source indicated.
By the end of the year they are unlikely to have time. Therefore, with a high degree of probability this start from the East will take place already in 2018.
- he added.
The launch of the Soyuz-22 rocket with Earth remote sensing satellites and monitoring of Canopus-V emergency situations No. XXUMX and No. XXUMX is scheduled for December 2.1. The containers with the Frigate and the head fairing are already at the spaceport.
Yesterday the second was held
stories
start from the East. The launch itself went smoothly, but later it turned out that almost two dozen satellites, including Meteor-M, did not reach the target orbit. Failure could occur during operation of the upper stage. According to the source
RIA News
spacecraft fell into the Atlantic Ocean. A state investigation commission has been formed.