The 5 th Africa-EU summit in Côte d'Ivoire started today. In connection with the summit, unprecedented security measures have been taken in the country - the territory of the complex where meetings of delegations of the African and European Unions take place, about 6 thousands of police officers are guarded.
However, not only security measures attract attention. The promises that arrived at the summit in Africa, the leaders of the EU countries give African partners can be considered worthy of discussion.
In particular, yet German Chancellor Angela Merkel and French President Emmanuel Macron have promised the African Union economic assistance and legal support from France and Germany to open new jobs in Africa: from Morocco to Angola. In particular, it is planned to finance the program "Increasing Economic Opportunities for African Youth". This program, in turn, has become part of the project on cooperation in the field of "controlled migration".
Africa, with its growing population, has recently become one of the main "donors" of Europe from the point of view of refugees. If tens of thousands of refugees return to Syria, the flow of migrants from the African Union to the EU continues to grow.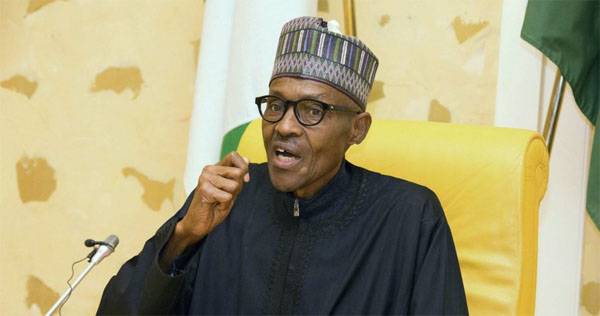 In the photo - the President of Nigeria, Muhammad Bukhari
It is extremely painful information about the willingness of Paris and Berlin to finance the African Union took (attention!) In Ukraine. A controversy began in the Ukrainian blogosphere as to why Angela Merkel actually curtailed the program of financial support for Ukraine, but she is going to invest in job creation in Africa.