Ukrainian Infrastructure Minister Volodymyr Omelyan called for new sanctions against Russia to stop the construction of the Crimean Bridge. This official said at a conference in Kiev, the press service of the Ministry.
Illegal construction of the bridge must be urgently stopped, and this is possible only under pressure from Ukraine's international partners and additional sanctions against Russia as a state, against companies and individuals involved in illegal construction.
- said Omelyan.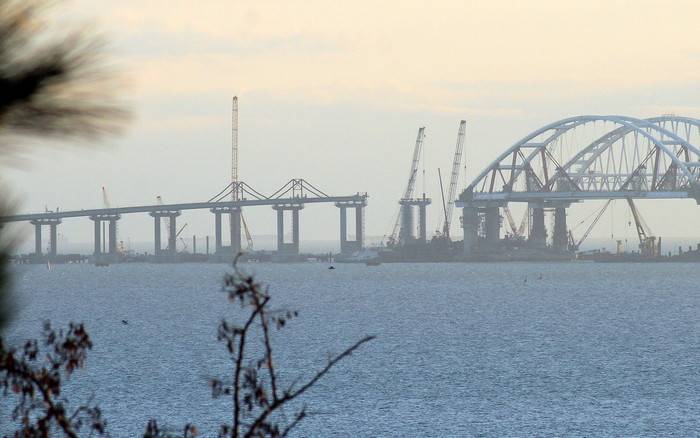 He added that the construction of structures in the Kerch Strait directly affects the transport infrastructure and the economy of Ukraine. In particular, the number of ship calls and cargo turnover in the seaports of Mariupol and Berdyansk is reduced, the load of grain terminals is reduced. According to Omelyan, the port of Berdyansk is losing 448,7 thousands of tons of freight, while the port charges are not getting enough until the end of 2017, according to the forecast, it will be 206 thousand dollars. Mariupol port loses 2017 thousand tons of freight traffic in 705 year, and the amount of under-received port charges will be 130 thousand dollars.
5 September representative of the so-called prosecutor's office of the Autonomous Republic of Crimea (a division of the Prosecutor General's Office of Ukraine, located in Kiev) Gunduz Mammadov said that Ukraine's damage from the construction of the Crimean bridge by Russia was 10 billion hryvnia (22 billion rubles).
The bridge across the Kerch Strait should connect the Crimea and the Krasnodar Territory. Its total length will be 19 kilometers, it will be the longest in Russia. It is assumed that automobile traffic on it will be launched in 2018, and the railway traffic in 2019, reports Lenta.ru.