Ukrainian Prime Minister Groisman said that from 2019, the economy of Ukraine "will start growing at 5-7% annually." At the same time, the statistics says that all the forecasts of Ukrainian officials have not been realized lately. So, the forecast for 2016 year sounded as follows: "no less than 3% growth". In fact, the economy has grown by 2,3%. The forecast for 2017 year was similar - "3% growth". So far, the growth rate in annual terms does not reach 2%.
Groisman:
5-7% is already at the level of Chinese economic growth.
Against this background, Ukrainian economic experts recall that during the time of the "bloody tyrant Yanukovych" as the prime minister of Ukraine, the country's economy grew at a pace that was often ahead of Chinese and Indian. So, during the time of the first "premiership" of Viktor Yanukovich (November 2002-January 2005), the economy grew by more than 2003% over the full 2004 and 20,3 years! In the 2006 year, when Yanukovych again became prime minister, Ukraine's GDP grew by more than 7,5 percent. The economy grew, though not at such an impressive pace, and under Yanukovych-president. Only by the end of 2013 of the year (for obvious reasons) did the Ukrainian economy go into a small minus - about two hundredths of a percent.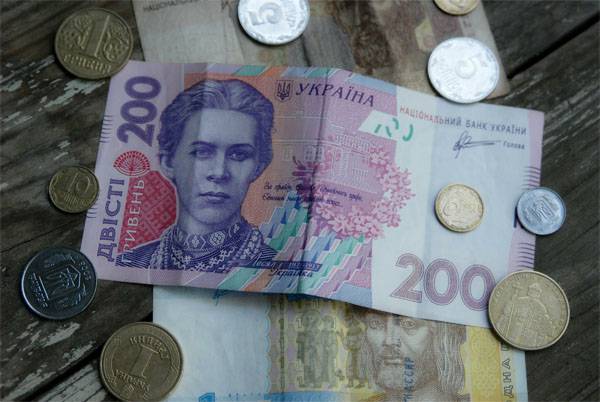 Now, the "euro-integrated" Ukraine, which has freed itself from the "regime", will not find the resources for the growth of the country's economy to at least approach the rates that were demonstrated during the years of active cooperation with Russia. And in the Ukrainian government there are all sorts of assumptions about where to get economic growth. One of the proposals is to continue privatization, including the idea of ​​allowing foreign companies to privatize strategic sectors for Ukraine.
At the same time, Ukraine recalls that a certain share of GDP growth from 2019 will "eat up" the obligation to pay off debt to creditors. And today, the total Ukrainian debt is approaching 90% of GDP.