North Korea has completed the creation of full-fledged nuclear missile forces, reports
TASS
statement of the Central Television of the Republic.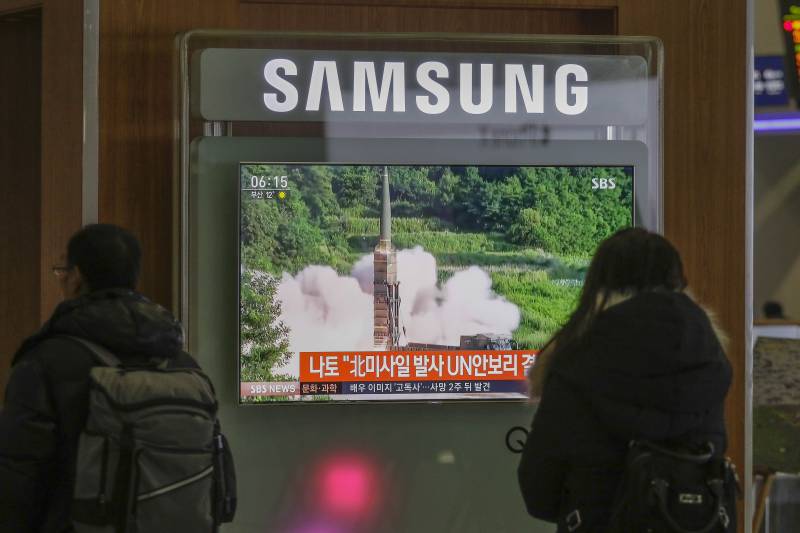 DPRK "realized the great
historical
the task, having completed the creation of state nuclear forces, "the government's statement read out by the speaker reads.
The document emphasizes that the entire territory of the United States lies in the affected area of ​​the intercontinental ballistic missile Hwason-15 tested last night.
It is noted that the launch was carried out "under the personal order" of the DPRK leader Kim Jong-un "in response to the hostile policies pursued by Washington."
According to the report, "the rocket flew 950 km and reached the maximum height of 4 thousand. 475 km."
The development and development of DPRK's strategic weapons are aimed at protecting the country's sovereignty and territorial integrity from the policy of nuclear blackmail and nuclear threat from the United States and ensuring the peaceful life of the people,
the statement said.
The government added that the missiles "will not constitute a threat to any neighboring countries and regions until the interests of the DPRK are violated." In the document, the republic is called "responsible nuclear power" and "peace-loving state."
Recall, this is the first missile test after 15 September - during the 75 days the government of the DPRK refrained from military provocations.