The initiatives to support motherhood and childhood, voiced on the eve of Vladimir Putin, actually indicate that Putin made the decision to run for president in 2018. In addition, the initiatives of the head of state are aimed at trying to fundamentally reverse the demographic situation in the country.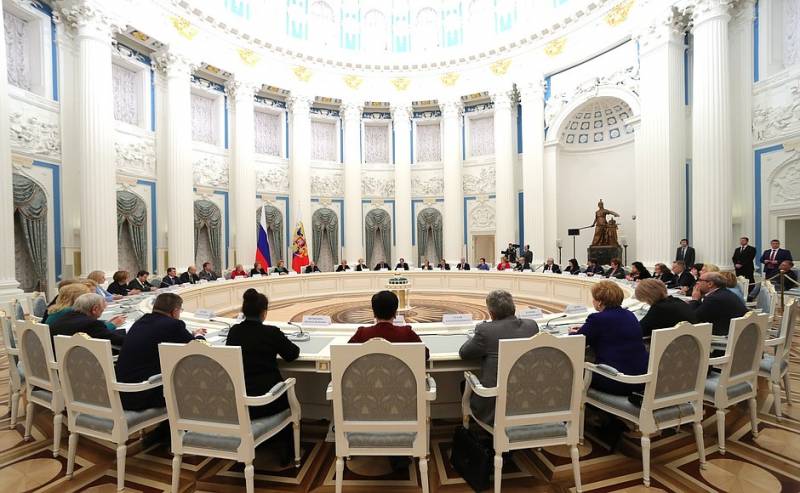 Recall that the president's initiative is to extend the maternity program to (at least) 2021 of the year, introduce monthly payments of up to 11 thousand rubles to the families in which the firstborn was born. The president also made a mortgage subsidy offer for families in which second and subsequent children are born. In particular, the state is ready to help Russian families purchasing housing in a mortgage, so that the mortgage rate for them will be no more than 6% per annum. The rate applies to the term 3 of the year for families in which the 2 child was born, and up to 5 years for families with a third child.
According to the calculations of the Ministry of Finance, such a program at the first stage involves financing at the level of 50 billion rubles. The main part of it will be financed from the state budget. For comparison: this is less than a third of the amount of the loan allocated to (and in fact, donated and "forgiven") to Ukraine. And really - if the funds for the support of foreign states (often - and hostile) are in the treasury, it would be strange if the funds were not for the support of their own citizens.
It was noteworthy that even Alexei Kudrin, known for his attitude towards saving methods, supported the initiatives of Vladimir Putin, calling them "an important step in the development of human capital."