American concerns in the style of "what are we for?" Something like this can be characterized by the statements of US State Department representatives regarding the adoption in Russia of a legislative rule on the inclusion of certain media in the list of "foreign agents". We are talking about the law on the status of "foreign agent" signed by Russian President Vladimir Putin for the media. This decision was a response to American measures to be counted among the "foreign agents" of Russia Today TV channel. At the moment, the Ministry of Justice of the Russian Federation has not accepted a list of media outlets that will be classified as "foreign agents" in Russia.
RIA News
cites the comment of the official representative of the US State Department Heather Nauert, who said the following:
The new Russian law, which allows the Ministry of Justice to call the media foreign agents and exercise control and block certain activities on the Internet, poses another threat to press freedom in Russia. Freedom of expression, including freedom of speech and the media, which the government may consider "inconvenient," are universal human rights that Russia has pledged to respect.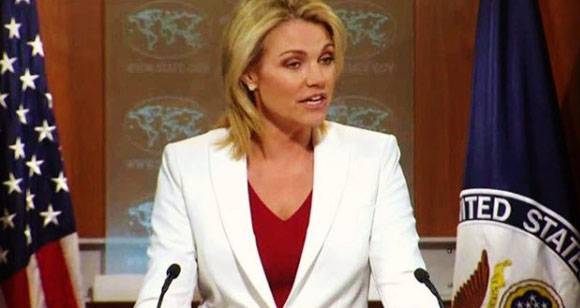 And for what reason, then, are these human rights to be respected in the United States of America themselves?
It is worth recalling that in Washington, when it was added to the list of "foreign agents" of the RT television channel, it was said that it had nothing to do with infringing on the freedom of speech. So what, then, is "infringement of freedom of speech" in Russia? On the agenda is another manifestation of double standards - standards for laws adopted in the United States and other countries.