Geneva talks on Syria are with a clear slip. It turns out that representatives of the Kurdish population of the SAR were not invited to the talks in Switzerland.
RIA News
cites the statement of the official representative of the Kurds of Syria:
We once again did not receive invitations, no one will take part in the negotiations from us. This is a consequence of the position and influence of Turkey, which opposes the participation of the Kurds in the negotiations.
It turns out that problems arose with the presence in Geneva of representatives of the official authorities of the SAR. What, then, can we negotiate in Switzerland and, most importantly, between whom should we conclude these agreements?
Against this background, information comes from Syria that one of the representatives of the Syrian Democratic Forces (Syrian Democratic Union) Riad Darrar declared the Kurds are ready after the complete defeat of ISIL (* forbidden in the Russian Federation) to become part of the Syrian government forces. According to Darrara, he is grateful to the American side for the assistance rendered, and now the United States "can leave Syria."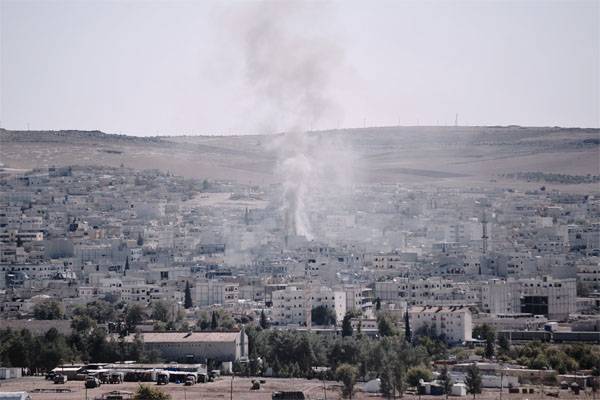 Syrian journalist Riyad Farid Hijab, referring to Darrara, writes that the Kurds are ready to join the Syrian armed forces, which the United States opposes. In Washington, they want the Kurds to become a military instrument to dismiss the president of the SAR, Bashar Assad, but the Kurds themselves are not eager to incite another stage of the military conflict in the country.
The command of the Kurdish troops began to realize that the United States armed them precisely with the aim of directing it at a certain moment against the government forces. However, now the US plans are faced with a serious obstacle in the form of the desire of the Kurds to move to a normal, peaceful life in a united Syria with a wide autonomy in its composition.