According to the Directorate4 telegram channel, which monitors extremist activity, a document appeared on the network indicating that the militants of the Islamic State * (IG) terrorist group and the Kurdish fighters from the Syrian Democratic Forces (DSS) entered into an agreement. Official sources do not confirm this information yet, but the document contains the official seal of the IG *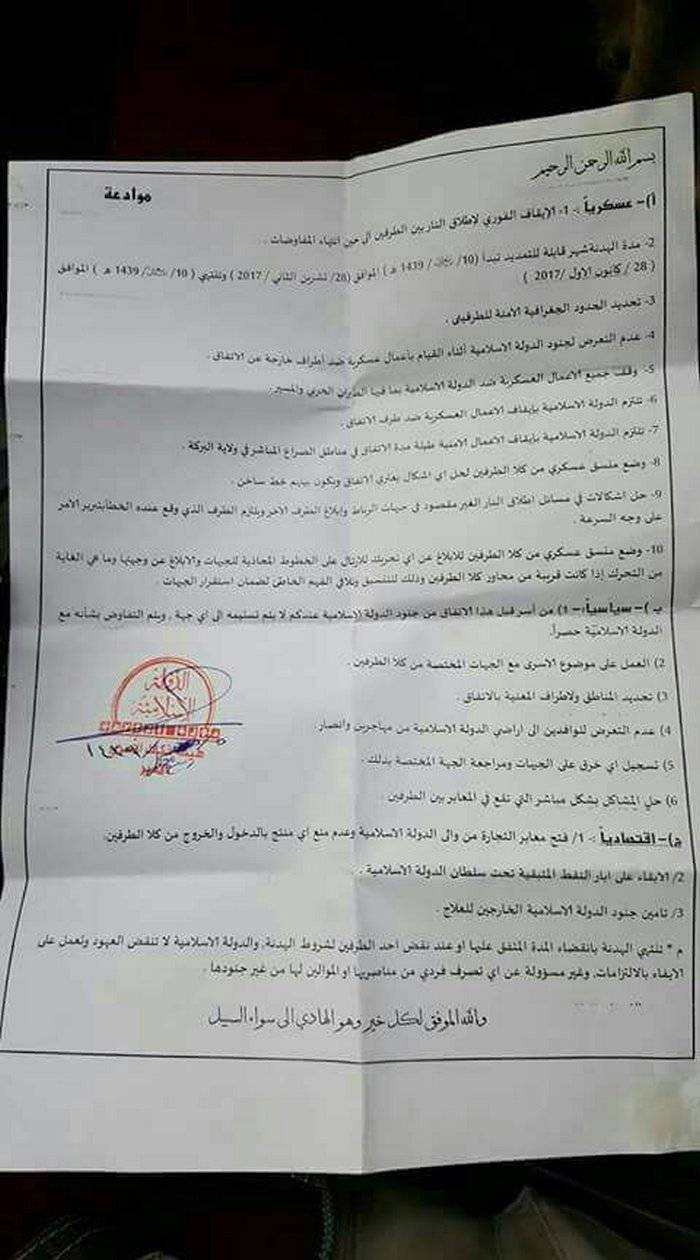 The agreement provides for the withdrawal of IS militants from oil fields and the transfer of vast territories in the east and north of Syria to the control of the Kurds. It also includes such items as a cease-fire before the end of negotiations, the appointment of military coordinators on both sides, the creation of a hot line between the IG * and the DSS, and the refusal to transfer prisoners of war to third parties.
The international coalition led by the United States has repeatedly stated that it does not accept any negotiations with terrorists. At the same time, the Americans allowed extremists to leave the besieged cities of Manbidj and Rakka. In the Pentagon, in particular, noted that the agreement was reached in order to "prevent further civilian casualties as a result of the conflict."
"Islamic State" * (IG *, ISIL *) is a terrorist group banned on the territory of the Russian Federation