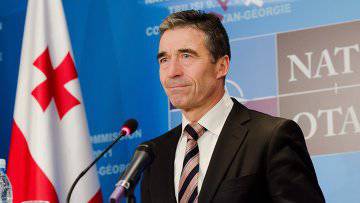 RIA News
. Russia and NATO held joint computer exercises on theater missile defense (TMD) at the end of March in Germany, NATO Secretary General Anders Fogh Rasmussen told reporters on Monday.
The decision to conduct the exercises was made in Lisbon at the summit within the framework of the RF-NATO Council in November 2010.
These were computer exercises, we did not shoot down rockets, and they were based on a completely fictional scenario. But it was a good opportunity to develop, explore and evaluate various options for providing missile defense in Europe, and I am extremely pleased that this was done, the NATO Secretary General said.
The joint NATO-NATO theater missile defense exercises were interrupted due to the August 2008 events of the year in South Ossetia. The leaders of the NATO member countries 28 at the summit in Lisbon in November 2010 suggested that Russia resume exercises.