Russian designers will improve the 21300С vessels and build one such vessel for each fleet,
News
. The fleet is counting on the 4 ship of this project, although the total need for them is six units.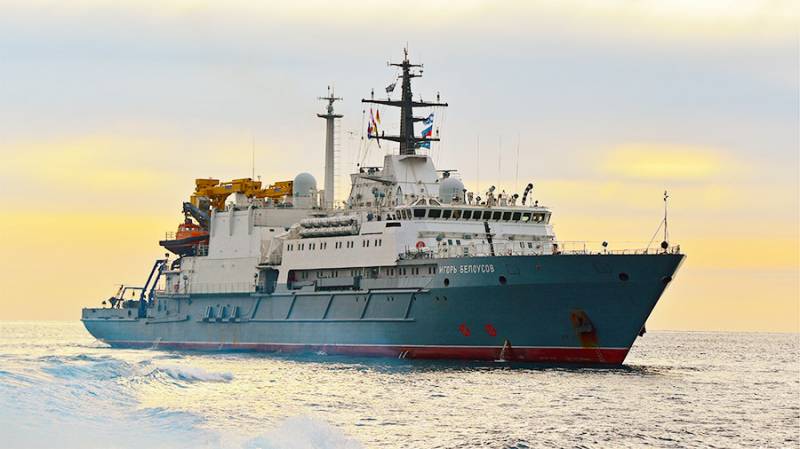 According to the newspaper, referring to the Russian Navy General Headquarters, "an order for rescue ships is expected to be included in the new state armaments program for the 2018-2027 years". It is planned that the construction of ships will unfold at the Admiralty Shipyards in St. Petersburg, where in the 2012 year the lead ship of the series, Igor Belousov, was launched.
According to the information, the Navy has already agreed on the basic requirements and now the St. Petersburg Almaz Design Bureau is finalizing the draft of the improved rescue vessels. They will be larger than "Igor Belousov": the length of the hull will increase by 3,2 m - to 110 m, the displacement will increase by 150 – 200 t.
According to military expert Dmitry Boltenkov, after the death of the Kursk, the state pays special attention to the development of the rescue service of the Navy.
A draft of the rescue ship "Igor Belousov" was developed, capable of using a variety of equipment from its side: rescue vehicles, uninhabited underwater vehicles and so on. This ship carries a deep-sea diving complex, which allows it to work at depths up to 450 m. Such GVK are single and unique,
said Boltenkov.
He noted that "over the two years of operation of the" Igor Belousov ", the sailors made certain conclusions and it is absolutely normal if the new ships of this series are modified for greater ease of operation."