Russia is negotiating the disposal of spent nuclear fuel with the emirate nuclear power plant "Baraka" under construction, reports
RIA News
message of the Minister of Industry and Trade Denis Manturov.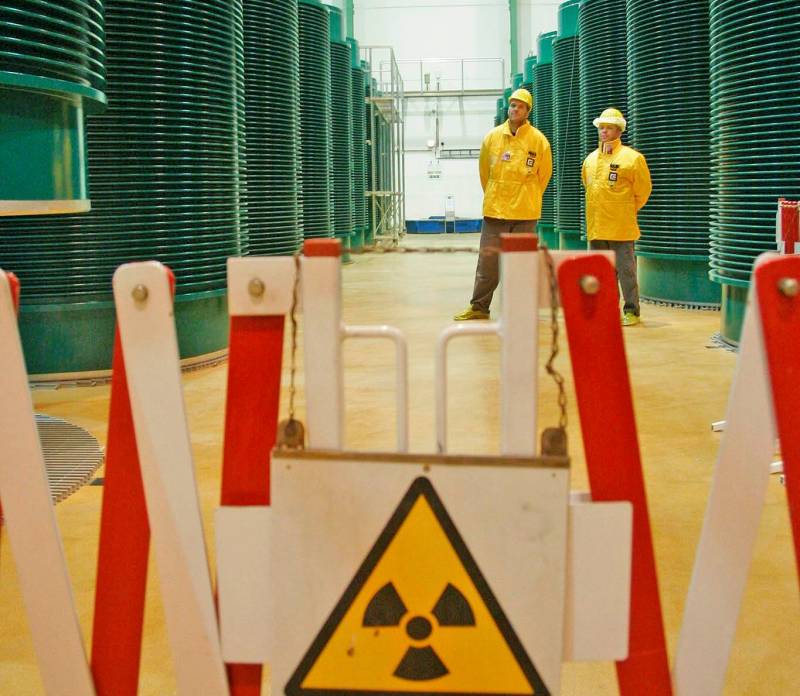 Russia is negotiating the disposal of spent nuclear fuel with the Baraka emirate NPP under construction,
Manturov said at the opening of the next meeting of the intergovernmental commission of the Russian Federation and the United Arab Emirates.
At the end of October, the Director General of the Federal Nuclear Control Administration, Christer Victorsson, reported that the UAE nuclear regulator expects to issue a license to operate the first nuclear power plant in the Emirates of Baraka in 2018. The launch time of the station will depend on its readiness. He also noted that, technically, the first reactor of a nuclear power plant is ready for 96%.
In addition, Russia has proposed the creation of a large grain hub in the UAE to ensure the stability of supplies to Middle Eastern countries.
We propose to consider the creation in the UAE of a large grain hub for storing Russian grain in order to ensure stable supply of grain to the countries of the Middle East,
said the head of the Ministry of Industry and Trade.