The next event, serving the whole army of European bureaucrats, was held in Brussels. It's about the Eastern Partnership Summit, which was held by EU officials. Even before the end of the plenary session, a draft final declaration was submitted, with which the Ukrainian delegation does not agree. It turns out that the draft declaration does not contain any mention of when the European Union plans to admit Ukraine into its membership and whether it plans to accept it at all.
Instead of discussing "Ukraine's joining the EU," EU officials made it clear to Ukrainian partners that they need to deal with their problems and start implementing the previously proposed reform system. The very system under which the EU and the IMF allocated credit tranches. Recall that this adjustment of utility services tariffs under European standards, raising the retirement age, the continuation of privatization, as well as the lifting of the moratorium on the sale of Ukrainian forest abroad.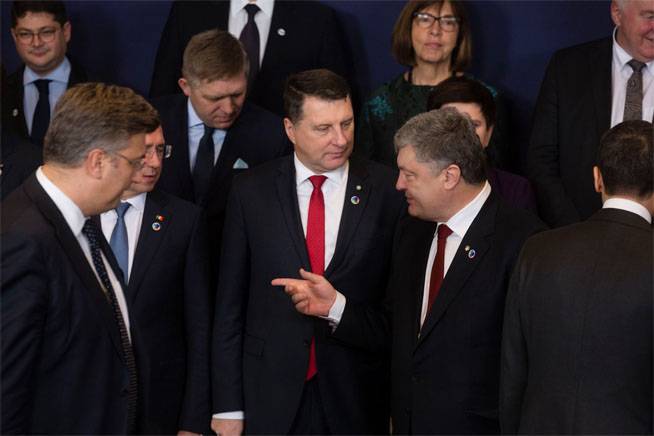 In order not to lose face (if there is something to lose), the President of Ukraine reported on his page about "a number of important meetings with European leaders." One of the meetings was held with the Prime Minister of Slovakia, Robert Fico, who confirmed his intentions to increase the supply of natural gas to Ukraine. It should be noted that just a few days ago, Slovakia announced its intention to increase the volume of gas purchases from Russia. Pure coincidence, as official Kiev is trying to explain to its citizens ...