On Thursday, in Naberezhnye Chelny, a solemn ceremony was held to transfer the first batch of special armored vehicles "Patrol", manufactured by the state defense order for the troops of the National Guard of the Russian Federation, reports
press office
Rosguards.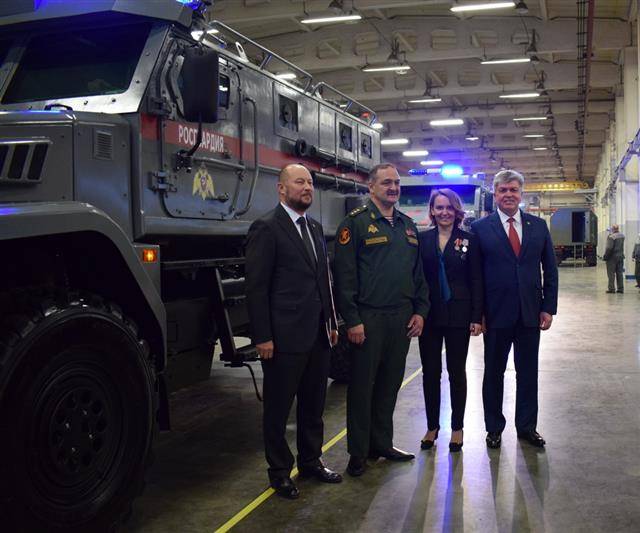 It is reported that "the first deputy director of the Russian Guard, Colonel-General Sergey Melikov, representatives of the administration of the Republic of Tatarstan, the management and the scientific and technical staff of the manufacturer took part in the event."
Melikov praised the characteristics and capabilities of the newest armored car. He noted that "this year the machine has successfully passed state tests and was adopted to supply the National Guard troops."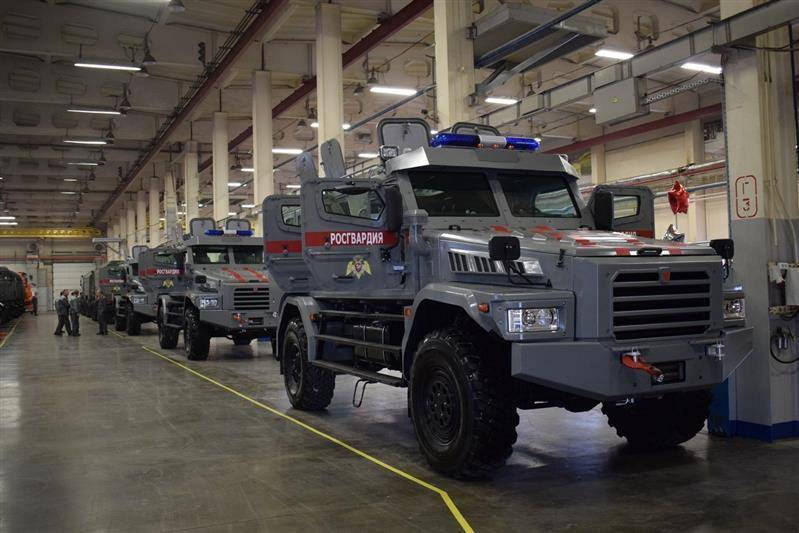 The first batch of ten "Patrols" will go into service with special forces, which are at the forefront of the fight against terrorism and armed crime. In the future, on the platform of these cars will be created a family of vehicles for the divisions of communication, RCB protection, medical and engineering divisions of the Russian Guard, the release says.
At the end of the event, the deputy director of Rosgvardi presented departmental medals "For assistance" to the heads of the enterprise.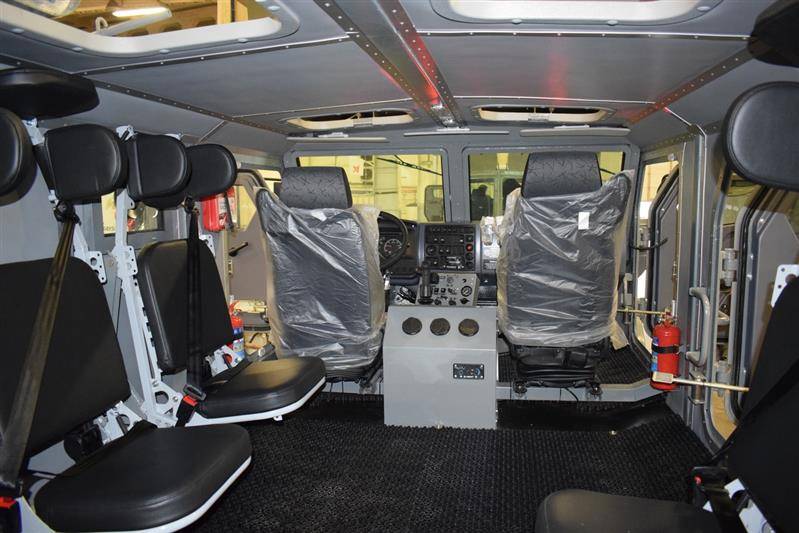 Help press service: "All-wheel drive armored vehicle" Patrol "is designed to accommodate 10 troops. Its body is made in the form of an all-metal welded capsule capable of providing reliable protection of personnel, components and assemblies. Gross vehicle weight is 13,5 tons, engine power is 260 hp. "