Saudi crown prince Muhammad bin Salman gave an interview to the American edition
The New York Times
, commenting on the question of journalists about whether it is possible to call the recent events in Riyadh "Saudi spring". American journalists tried to clarify the reason for the mass arrests of high-ranking Saudi officials, including several princes from the ruling dynasty.
Muhammad bin Salman said that the discourse on the "Saudi Spring" is considered untenable. According to him, a total fight against corruption has begun in the kingdom. The crown prince notes that lately the level of corruption has reached such proportions that in Saudi Arabia each year was lost to 10% of the budget. The prince noted that his father "gave the word to put an end to this."
Muhammad bin Salman:
The circle of the main participants of the corruption scheme was revealed. The charges against them were raised, and numerous evidence was collected. These people stole 100 billion dollars from the state treasury. Now we will return it to the state budget.
Bin Salman:
95% of those arrested admitted their guilt and declared their readiness to cooperate with the investigation. In relation to 1% of detainees, the investigation was terminated - they are not guilty of anything. 4% of detainees deny blame.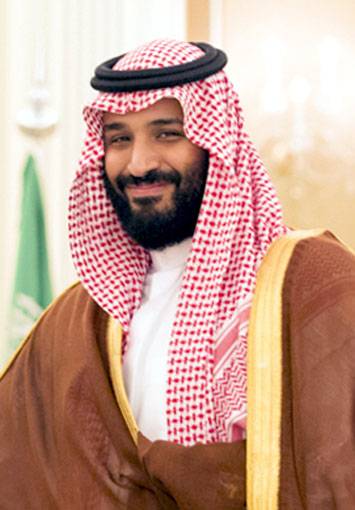 Earlier (after the arrest of dozens of Saudi officials), materials appeared in Western countries 'mass media saying that the anti-corruption campaign was just a pretext for the Crown Prince to get rid of his closest political rivals.