Marine tank crews of the Ukrainian Navy will receive a whole battalion of repaired T-80, reports
Messenger of Mordovia
.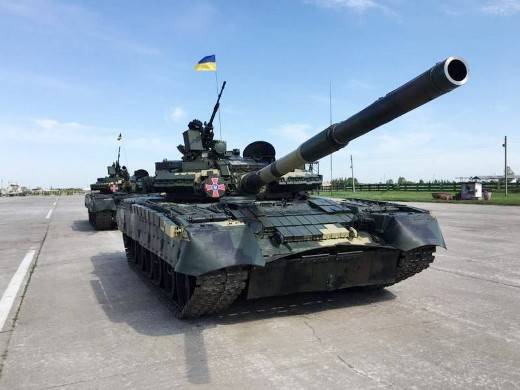 According to the agency, we are talking about
tanks
T-80BV, which were produced in Leningrad and Omsk.
"These vehicles were withdrawn from the Group of Soviet Forces in Germany and were located on the territory of the Kharkov 115 plant. With the onset of hostilities in the Donbas, they decided to repair and return to the troops. Earlier, these "flying tanks" had already entered service for the airborne assault brigades, in each of which a tank company was formed, "writes the author Dmitry Lemeshko.
Tanks with gas turbine engines were more reliable than Ukrainian diesel T-64, made in Kharkov. Machines easier to put in low temperatures, consume little oil.
"Their exhaust is less toxic than that of T-64, therefore following in the column does not cause problems. The infantry, hiding behind the stern "eighty dozen", is not afraid of poisoning, "the author notes.
The T-80 is superior in the fire control system to the T-72AV and T-72B / B1 tanks that are available to the APU. In addition, the "eighty dozen" have a smoother course, and therefore in movement of them it is easier to hit the target.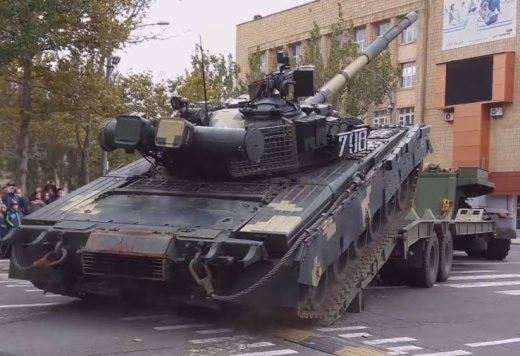 However, there can be no talk of a massive influx of T-80. In the best case, about a hundred "jet" tanks can get into the troops carrying out a punitive operation in the Donbas, the publication concludes.