The newest British destroyer Diamond, which became part of the Royal
fleet
in 2011, interrupted his mission in the Persian Gulf. The reason for the sudden completion of the "Allied Support Operation" was the problem with the screw, which can only be fixed at the factory shipyard, reports The Times.
The 45 HMS Diamond squadron, costing 1 a billion pounds, has problems with a propeller that cannot be fixed in the sea, despite the efforts of sailors
- writes the edition.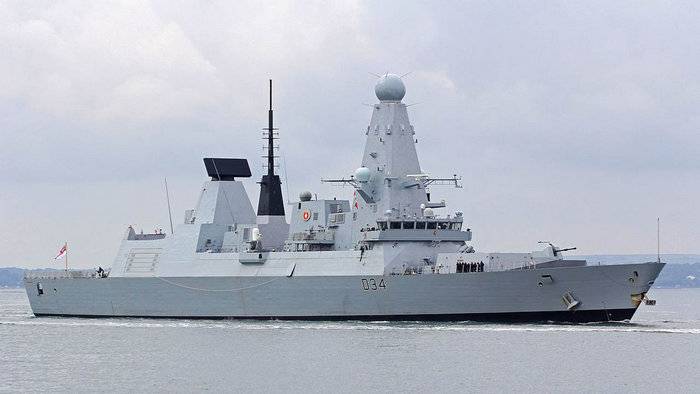 It is assumed that the warship will return to the home port after ten days.
This accident left the British Navy without 45 type destroyers, since the other five ships of this project are in Portsmouth due to scheduled maintenance, shortages of sailors and problems with engines that do not work well in warm climates.
Note that in February of this year, the diamond destroyer Diamond took part in NATO maneuvers in the Black Sea. During the exercises, the ship was assigned one of the main roles in protecting the allied Ukrainian fleet from missile and air strikes. The ship is equipped with a complex and expensive air defense system. There is a set of Sea Viper anti-aircraft missiles with a range of up to 70 miles, artillery installations and torpedo tubes. On board the ship may be up to 60 British Marines.
However, the American media ridiculed the newest British destroyer, which turned out to be completely defenseless against submarines. As reported by The National Interest magazine, referring to Rear Admiral Chris Parry, destroyers of the Daring type "rumble like a box with wrenches" and can be seen by an enemy submarine 160 kilometers away, RG-Sil reports.