The recruitment plan for contract service in the Strategic Missile Forces in the current year is fulfilled by 180%, which is 57% more than in previous years, reports
RIA News
message of the Ministry of Defense of the Russian Federation.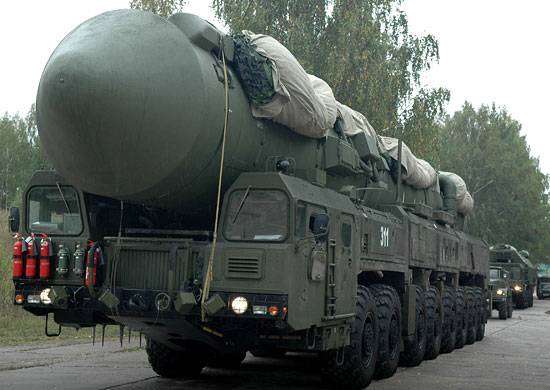 In 2017, the contract recruitment plan for the Strategic Missile Forces was fulfilled with 180%, despite the tightening of the requirements for candidates. In previous years, this figure did not exceed 123%,
says release.
The ministry noted that "in connection with the re-equipment of the Strategic Missile Forces with new missile systems and the need to operate and maintain it by qualified specialists, the troops are working on the selection of contract military personnel and their training."
The number of contractors in the Strategic Missile Forces over the past three years has increased by 15%. Today in the army serve under the contract more than 18 thousand people. "Special attention in the Strategic Missile Forces is paid to work with conscripts. Last year, about 20% of the total number of candidates that signed a contract were selected among them, "the press service added.
Every third contract soldier this year added to the compounds reequipped with the Yars missile systems.
To increase their qualifications in the military occupational specialties, the command of the Strategic Missile Forces developed special programs.
It is reported that "contract servicemen in the Strategic Missile Forces mainly serve as driver-launchers of launchers, technicians, crew chiefs, platoon commanders and foremen of subunits, as well as specialists in a number of deficient specialties on combat duty."