Reducing the military presence in the Syrian Arab Republic can begin before the end of this year, reports
RIA News
report of the Chief of the General Staff of the Armed Forces Valery Gerasimov.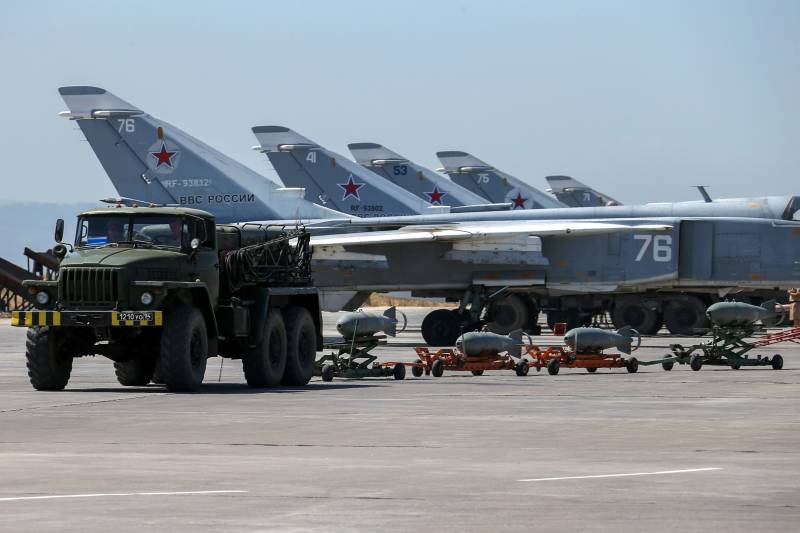 According to Gerasimov, this will happen "after the fulfillment of all tasks".
There are very few
added on.
The general noted that the bases in Hmeimim and Tartus, the Center for the Reconciliation of the parties, as well as the structures necessary to maintain security, would remain.
When asked how significant the reduction of the Russian contingent would be, Gerasimov answered:
We will look at the situation, of course, significantly.
Recall VKS Russia began a military operation in Syria in 2015, at the official request of the President of the Republic of Bashar al-Assad. With Russian participation, more than 98 percent of the country's territory was freed from terrorists. On the eve of a meeting with the Syrian leader, Vladimir Putin said that the operation against the militants in the republic is nearing completion.