In the capital of Saudi Arabia ended the so-called congress of the Syrian opposition. The meeting was held in Riyadh under the auspices of the High Committee on the Negotiations of the Syrian Opposition (VKP).
RIA News
reports that the opposition adopted a final declaration, which in at least one of the main points fully corresponds to the final declaration adopted on the eve of the heads of the Russian Federation, Turkey and Iran in Sochi. We are talking about the point relating to the territorial unity and immutability of the borders of Syria.
From the report:
They affirmed Syria's commitment to a multiethnic and multicultural state, in which the constitution guarantees the rights of all national components. The Kurdish question is one of the main issues of the country and it is necessary to stop discriminatory policies.
It was noted that the opposition is in favor of preserving the majority of the existing state institutions, but it is in favor of updating the power structures. In addition, the opposition in Riyadh said that the transition process Syria should go only
the departure of Bashar al-Assad from the presidency
.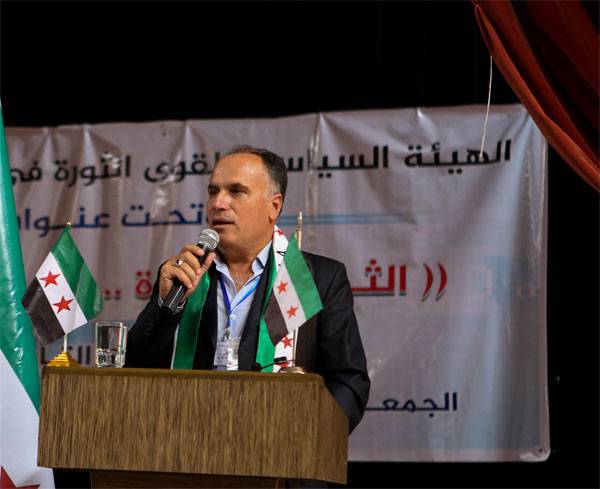 At the meeting, which brought together leaders of the Syrian "moderate" opposition around 150, they also said that the opposition are in favor of a comprehensive peace, in opposition to terrorism. And they immediately added that Iran and pro-Iranian forces must leave the territory of the SAR.
The main question is: where were all these leaders of the "moderate" opposition, when until the complete capture of Syria under occupation by ISIS terrorists (* forbidden in the Russian Federation) remained a few months?