The Ministry of Foreign Affairs of Russia sent an appeal to the USA with a call to pay special attention to the activities of the Ukrainian Peacekeeper website. Recall that the curator of the site (officially) is Anton Gerashchenko, the deputy of the parliament, and on the Internet portal the personal data of citizens, who are recorded by the radicals as enemies of Ukraine, are published.
As you know, after publishing on the extremist website "Peacemaker" the personal data of the Ukrainian writer Oles Buzina, he was killed at the entrance of his house in Kiev.
The main foreign ministry of Russia has information that the Peacemaker website has been transferred to work on the basis of American servers. That is why the request was sent specifically to the United States.
Official representative of the Ministry of Foreign Affairs of Russia Maria Zakharova (quote
RIA News
):
This site has moved from Ukrainian to American servers. At the moment, we have passed a note to the US Department of State, which contains the characteristics of this portal, and there is also a requirement to deny them an American residence permit, because more than one journalist has suffered from the activities of this site.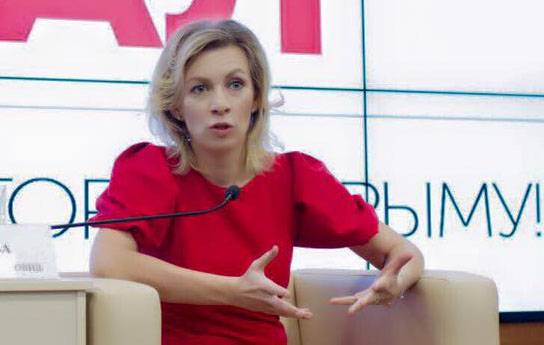 Maria Zakharova noted that so far there has been no response from the American side to the request from the Russian Foreign Ministry.
And it is unlikely the answer to the "desired" content will go. These issues cannot be resolved with notes, and therefore the best answer is the option of a reciprocal "peacemaker" - with personal data of Ukrainian radical murderers, who, for example, managed to come to Russia as "foreign workers" after participating in the battles in Donbas.