Today, on November 23, the Cheryomushkinsky Court of Moscow summoned for interrogation the chairman of the board of Rosnano, Anatoly Chubais. The interrogation of Chubais as a witness in the case of embezzlement in the structures of a state-owned company should be held tomorrow - on Friday. Irena Kozaeva, press secretary of the Cheryomushkinsky Court, notes that Chubais received the agenda. She added that the prosecution insisted on summoning Chubais to court.
We are talking about the case of the ex-head of the company, Leonid Melamed, who is suspected of embezzling corporate property in the amount of almost a quarter billion rubles.
It should be noted that earlier Anatoly Chubais was already interrogated as a witness at the investigation stage.
A few days ago, Chubais himself commented on the claims made to him about receiving Rosnano grants from the federal budget. Chubais's Facebook comment:
On Friday in Skolkovo, I was once again asked about when Rosnano would stop receiving "grants from the budget." In one form or another, this question arises with enviable constancy in different audiences, regardless of how much we would not talk about it.

Therefore, once again briefly:
The company received state funds ONE time in the amount of 130 billion rubles in 2008 a year - as a contribution to the state corporation Rosnanotech created in accordance with federal law from 19 in July 2007. The company did not receive any other funds. At the height of the crisis in 2009, the state took over billion rubles for operational needs of 66 and returned them finally to 2011.
Thus, since 2011, RUSNANO does not receive any budget allocations.
Moreover, regardless of the fact that the company's strategy on 2017, inclusive of loss, was laid, for the third consecutive year we have been demonstrating profit under IFRS.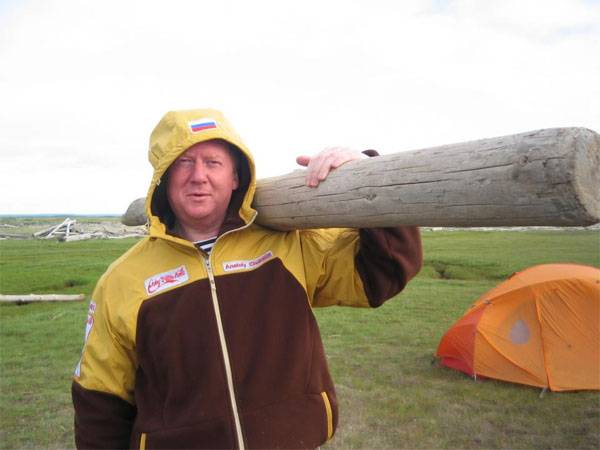 And to his post, Anatoly Chubais left a "correct" comment by a loyal user:
In AB, the result has always been, is and will be. This is just a fact.
As you can see, prepared for interrogation ...