The concept of a heavy infantry fighting vehicle T-15 "Armata" laid a huge potential for its development. None of the existing machines of similar purpose can be compared with the development of engineers from Nizhny Tagil, writes
Messenger of Mordovia
.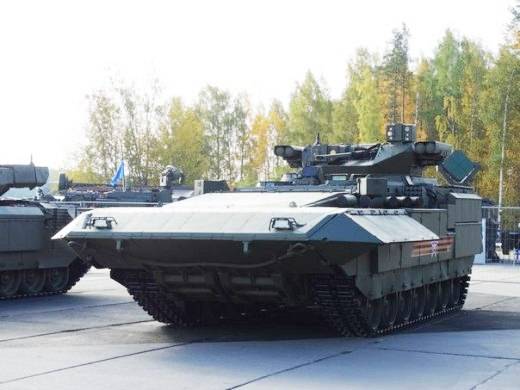 "The BMP has reliable modular anti-cannon armor. Thanks to this, as well as the existing active protection complex, the T-15 is not afraid of sub-caliber ammunition
tank
guns and guided missiles. Also, the designers have thoroughly worked on the protection against mines. The crew and the troopers are seated in special chairs, which should minimize the consequences of explosions, "says Lev Romanov's article.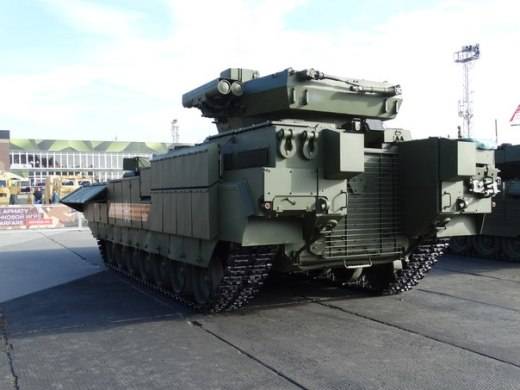 The machine was presented with an uninhabited combat module with an 30-mm cannon, a twin machine gun and the Kornet ATGM complex.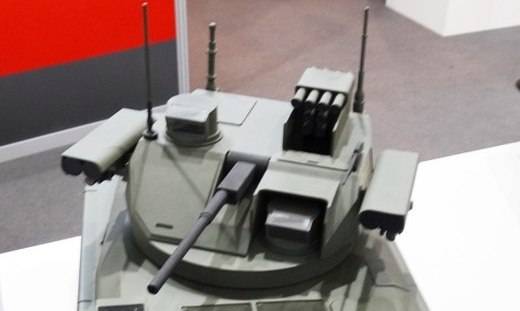 It is assumed that "the further development of the T-15 armament will be to equip the machine with a new Epoch combat module with an 57-mm automatic cannon and two types of guided missiles - in addition to the Cornets with an 8-mm range and the 1300 mm armor-piercing capability, multi-purpose UR will appear" Bulat "", the author writes.
"Bulaty" are intended to destroy lightly armored vehicles: infantry fighting vehicles, armored personnel carriers, armored reconnaissance vehicles, self-propelled guns, as well as enemy vehicles and firing points.
Also as an option is possible to install 57-mm automatic artillery AU-220М. The rate of guns - 80-100 shots / min. Aim range - 8000 m. Vertical / horizontal guidance angles -5 - + 60 / 360 degrees.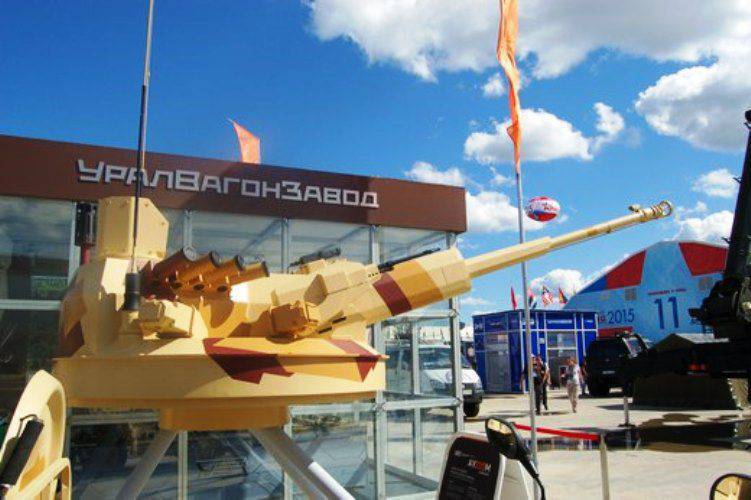 It is noted that the T-15 with the engine in 1500 hp It will be able to develop high speeds of movement, giving the uniformed formations previously unseen opportunities.
According to the information of the OJSC "Design Bureau of Transport Engineering", at the moment the heavy BMP has completed road tests.