In Kiev, the decision was made to deport former Georgian President Mikhail Saakashvili from the country by the end of this year, reports
RIA News
Post Ukrainian edition of "Country".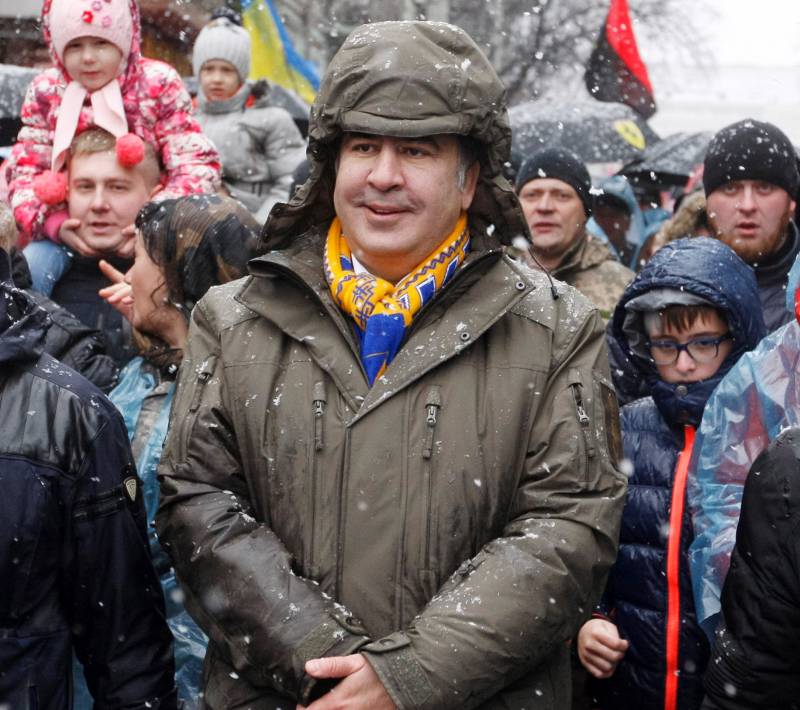 Preparations for the expulsion of Saakashvili from Ukraine are in the form of a special operation. The deportation of Georgians, which we observed a few days ago, is an element of this preparation. At the same time, what is important, Saakashvili will be deported not to Georgia, but to a third country. Perhaps in Poland, from where he arrived last time on the territory of our country,
told the publication a source surrounded by the leadership of the SBU.
According to him, "representatives of various law enforcement agencies are involved in the operation," the deportation itself is "scheduled for the coming weeks."
The interviewee added that the reason for the expulsion of the disgraced politician may be a violation of the migration legislation of Ukraine.
The information was confirmed by one of the members of the parliamentary faction "Petro Poroshenko Bloc" (the name is not given).
At the same time, the publication notes that at the headquarters of Saakashvili they know about the plans of the Ukrainian government.
Recall that in July Saakashvili was deprived of his Ukrainian citizenship. In Kiev, this was explained by the fact that the politician provided inaccurate data when it was received. In early September, with the support of supporters, he broke through the cordons of border guards and law enforcement officers at the Sheghini checkpoint and entered the territory of Ukraine from Poland. Ukrainian law enforcement officers opened a case on five articles, including on the facts of organizing the illegal transfer of persons across the border and resistance to law enforcement agencies.