The state-owned shipyard "More", specializing in the production and repair of high-speed vessels, including hydrofoils and air cushion, will be part of Rostec and will be transferred to the management of the "Kalashnikov" concern, reports
Kommersant
.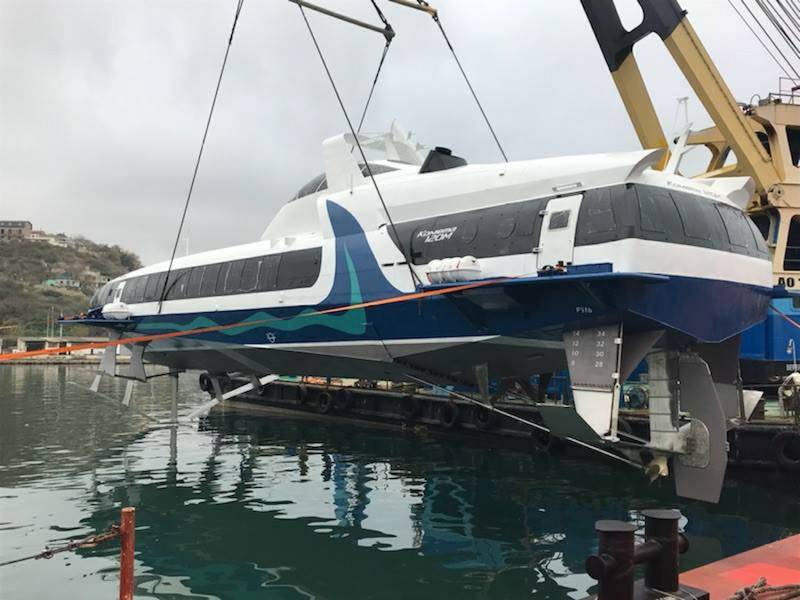 The plant's shares will be transferred to the trust management of Concern Kalashnikov JSC, which should increase the concern's competence in building high-speed vessels and manufacturing light alloy products, ensure the development and modernization of the plant,
The newspaper explained the source in the Ministry of Industry and Trade.
In Kalashnikov, this information was confirmed, noting that significant modernization and "serious diagnostics of the condition of the asset" would be required.
It is reported that "Kalashnikov" intends to develop at the Crimean enterprise "the construction of high-speed vessels, in particular, for passenger traffic in the Azov-Black Sea basin, the construction of seiners, and also to organize a center for the maintenance and construction of boats and ships of the Navy, Rosgvardiya and frontier services."
The newspaper reminds that last year the plant's property was leased up to the 2021, the Leningrad Pellet. According to the Ministry of Industry and Trade, the Pella lease houses 12 real estate properties of the Sea, which are used to build small rocket ships. At the moment, Pella has invested about 800 million rubles in upgrading the Feodosia shipyard and is counting on compensation for these funds.