French commentator Renault Girard considers the cold conflict between the EU and Russia to be meaningless, because the European Union needs Russia as much as Russia needs the European Union.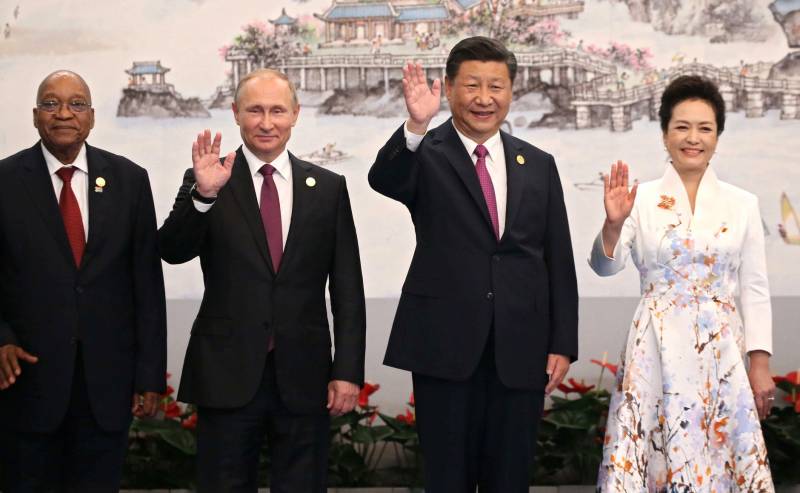 Renault Girard in Le Figaro recalled that on November 10, the Russian State Duma adopted a law allowing it to rank international media operating in the territory of the Russian Federation as "foreign agents". This decision was the Kremlin's response to the decision of the United States to do so with the TV channel "RT", which is controlled by President Putin, cites the opinion of a French journalist
"InoSMI"
. This law is obviously applied to the European media, the author believes.
This measure will reinforce the tendency to destroy the EU-Russia relationship. V. Putin, who came to power in the year of 2000, is increasingly moving away from the European Union.
In the first nine years in power, he followed a friendly policy towards the West. V. Putin's transition to a tougher line is associated with the expansion of NATO to the east and the "color revolutions" in the former Soviet republics (primarily in Ukraine and Georgia). Putin "had the feeling that the United States is trying to take Russia into the ring." "Once the Kremlin fell into paranoia, the Europeans needed to calm him down. But they did not do that, "the journalist develops. The result of the "incomprehensible negligence" of Europe turned out to be "the annexation of the Crimea, the separation of Donbass, sanctions against Russia and the retaliatory measures of Moscow."
The observer does not justify the military "hybrid" reaction of Russia, since it "contradicts the guarantee of territorial integrity provided to Ukraine in exchange for its denuclearization by the President of Russia in December 1994 of the year".
And here's the problem: "squabbles on the Black Sea and the Dnieper" have hidden important modern issues from Europe and Russia. The current conflict between the West and Moscow "is completely meaningless in terms of threats to their civilization (radical Islam) and the economy (China's Silk Road)."
The author concludes: the EU needs Moscow to give a joint rebuff to "Beijing's trade hegemony". Russia also needs Europe: Russians need to build at home what they "so badly need", namely, the rule of law.
Monsieur Girard, we note, almost in plain language, states that without European Rurik, Russians will never create a state built on the principles of law and equality of all citizens before the law. At the same time, he admits that without Russia, the vaunted democracy of the West will not overcome the expansionist trade that is pushing in from the east, that is, China. At the same time, the journalist forgets that Russia and China are creating something like a strategic alliance, and even conduct joint military exercises.
Observed and commented on Oleg Chuvakin
- especially for topwar.ru