State TV and Radio Company LC
сообщает
about the statement of the head of the republic Igor Plotnitsky. The head of the LNR notes that the situation in the people's republic will not be out of control of the current authorities, the principles of legality will be strictly observed. This confirmed the information that the head of the LC removed from office the head of the republican Ministry of Interior Igor Cornet.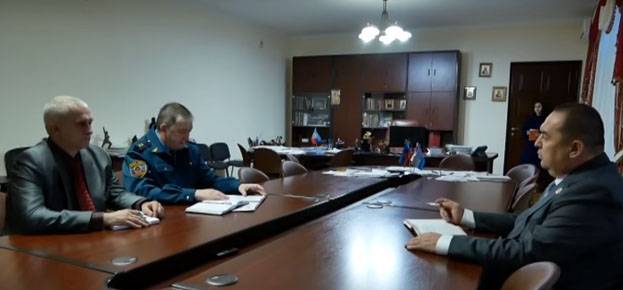 Igor Plotnitsky during a working meeting with the acting ministers of the Ministry of Emergency Situations and the Ministry of Internal Affairs of the LNR:
According to Cornet, the court put its end, there is a law, according to the law, everything is clear. We underestimated the number and composition of crimes committed by the former Minister of the Interior, because there is so much more to go after such an adventure as an attempt of a coup d'état and the seizure of power. Now everything is clearly manifested, who is who. If he decided to defend himself in this way, then it is his gross mistake. Some crimes are one thing, but an attempt to forcibly seize power is another.
Full version of the working meeting:
In the Ukrainian media announced that the video Carpenter recorded yesterday, and his (video) decided to "hold" until the events.
At the moment in Lugansk calm, the city center is not blocked.