The American media spread the message that the anti-Igilov coalition under the "leadership" of the United States was replenished with another participant. A new member of the American coalition, which is very strange methods of "fighting" with LIH (* banned in Russia), became the African state of Cameroon. The Cameroonian contingent became 74-m under the account, entered into coalitional structures led by the USA.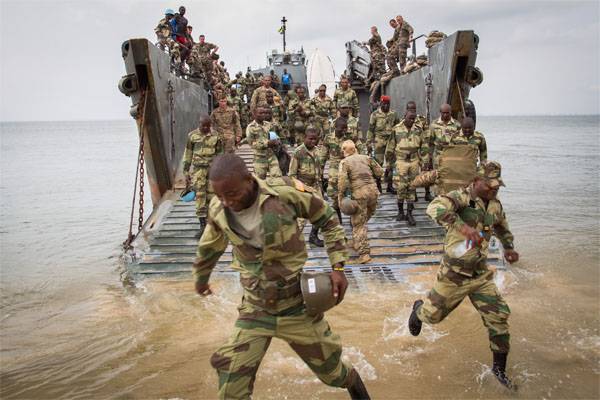 It should be noted that the Americans announced the beginning of the creation of a coalition against ISIS (*) in the autumn of 2014. It is noteworthy that immediately after this, the territories that had passed under the control of terrorists began to increase at a very active pace - even more actively than before. The Igilovites (*) were operating in the majority of the province of the Syrian Arab Republic, and the large cities of Iraq, including Mosul, were kept under their control.
Only after the start of the anti-terrorist actions of the Russian VKS in the SAR, the territories controlled by ISIL (*) began to thaw. Today, the terrorists of the so-called "Islamic state" by the forces of the CAA and the allies are being destroyed in the area of ​​Abu Kemal, which, in fact, was the last stronghold of this grouping on Syrian territory.
Whether the Cameroonian contingent will act against ISIS (*) exclusively on the territory of West Africa, or will Americans be involved in operations in other regions, has not yet been reported. Nor is it reported that Cameroon decided to join the American coalition right now.