A large-scale reform is taking place in Rosguard - by the end of the year, several dozen special motorized military units (SMHF) will be reduced, with professional slang being "mentobates". The main task of the SHFM was to patrol settlements and maintain law and order. Instead, they form additional forces of riot police, according to
News
.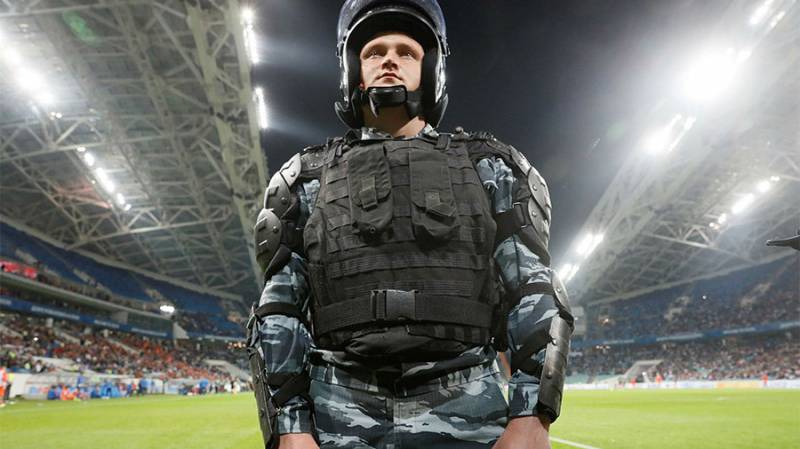 "The ISHR is responsible for" protecting public order and ensuring public safety in large cities. " Units are recruited as conscripts and contract soldiers. The fighters of the Russian Guard Guard are very familiar to the Russians - they stand in a cordon during rallies, stadium concerts, football and hockey matches, "the newspaper writes.
Special units include the 24 regiment and 37 individual battalions. More than 50, thousand privates, sergeants and officers serve in them.
A part of the SMHF units is being reformed; On this occasion there is an appropriate solution. The servicemen from these units are transferred to operational units, to VGO (units for the protection of important gobjects) or to territorial bodies where there are military posts,
Major General Viktor Matsyuk, Chief of the Personnel Directorate of the Russian Guard, told the newspaper.
In the units and regional departments of the Rosgvardia, where the publication was addressed, it was reported that instead of the units of the SMWC, additional forces of the special police forces would be formed.
At the same time, the SMHF may remain in the Crimea, as well as in most cities where matches of the World Cup will be held in 2018. These are Moscow, Petersburg, Yekaterinburg, Kazan, Kaliningrad, Rostov-on-Don, Samara, Saransk and Sochi. But it is possible that the fate of the remaining parts will be decided after the completion of the championship.