The Ukrainian Foreign Ministry delivered a statement to the Russian Federation. The Ukrainian side demands from Russia to cancel the decision on conscription to the Crimean people.
The Ministry of Foreign Affairs of Ukraine expresses a strong protest in connection with the call of the Russian Federation for military service of Ukrainian citizens living in the temporarily occupied territory of the Autonomous Republic of Crimea and in the city of Sevastopol
- said in a statement.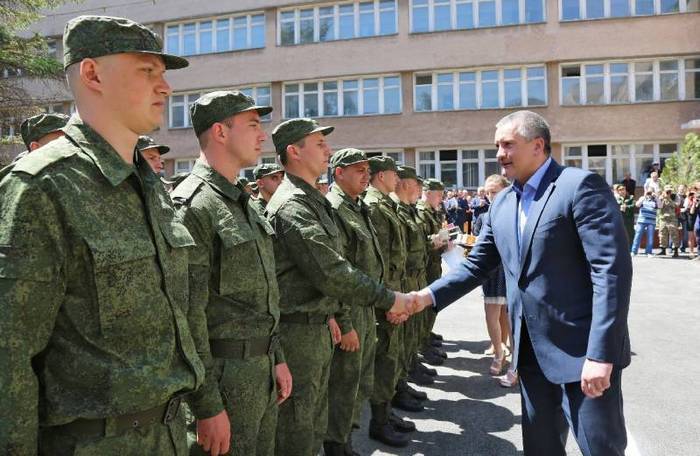 The Foreign Ministry of Ukraine recalled that the draft resolution, which was adopted on November 14 in the UN, "calls upon the Russian Federation to appropriately:" to cease the practice of forcing Crimeans to serve in the armed or auxiliary forces of the Russian Federation. Earlier, the Third Committee of the UN General Assembly on social, humanitarian and cultural issues adopted a Ukrainian draft resolution on human rights in Crimea.
The Foreign Ministry notes that, according to the Ministry of Defense of the Russian Federation, more than 800 residents of the Crimea have been sent to military service sites. In total, they plan to call up about 2 thousand Crimeans in the Armed Forces of the Russian Federation.
In April, the 2017 of the year, the Ukrainian Foreign Ministry was protesting against the conscription for military service in the Crimea, since, according to Kiev, it contradicts the norms of international law.
Crimea became the Russian region after the referendum held there in March 2014, in which the majority of the inhabitants of the peninsula spoke in favor of reunification with Russia.