The head of the Kremlin's press service, Dmitry Peskov, said that he considers the attacks on the high schoolgirl from Novy Urengoy and those who acted as curators of his "report" to the German parliamentarians in vain. Dmitry Peskov called the reaction of the millions of Russians who resented the words about German soldiers "as innocent people who died", "exalted harassment", which he (Peskov) "is completely incomprehensible."
Dmitry Peskov said that the boy said this, because "he just got excited in the Bundestag."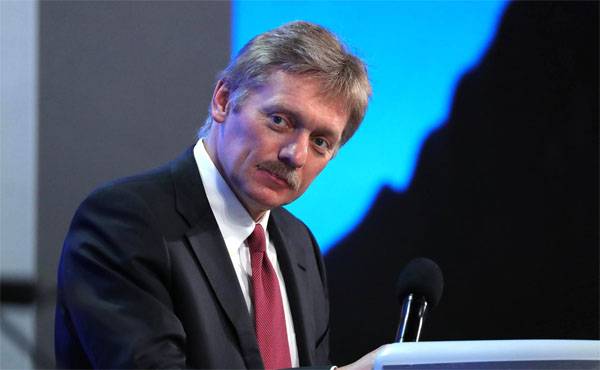 Press Secretary of the President of Russia:
I consider him to be accused of some kind of evil intent, especially propaganda of Nazism, of all mortal sins. Such a feeling would have experienced any schoolchild, speaking in the Bundestag. Indeed, it is necessary to focus on educational issues, and not to engage in exercises in terms of misanthropy.
It is really necessary to deal with education issues, only the main question: to whom specifically does the press secretary of the head of state address this initiative now? Or does Russia have a certain private education system, to the realization of the concept of which the state has nothing to do?
Perhaps the one who sent the gymnasium student from Novy Urengoy to the Bundestag with his message needs to be presented with a state award "for
historical
the truth "? ..