The effect of the new US sanctions against North Korea will most likely be limited.
RIA News
Statement by US Secretary of State Rex Tillerson.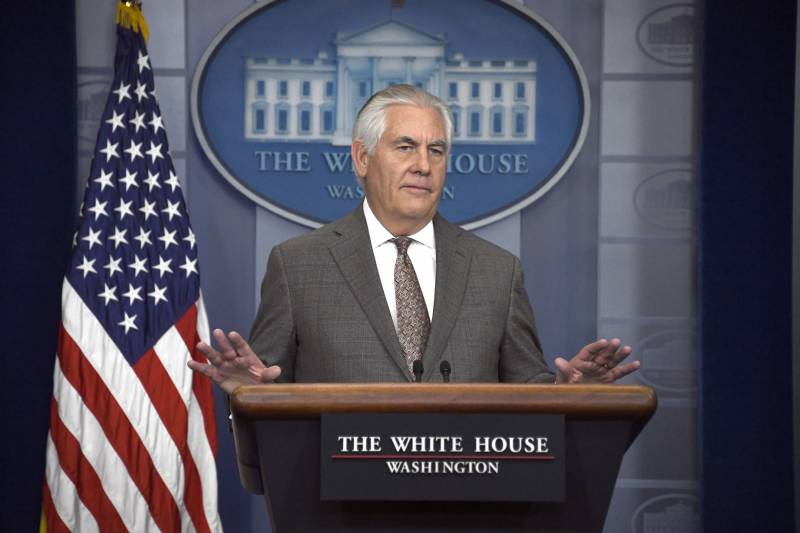 The practical effect may be limited, but we hope to close all the loopholes in this (in the DPRK sanctions),
Tillerson told reporters.
In this case, the introduction of new sanctions in itself will be of great symbolic importance.
On the one hand, this is very symbolic, because it shows once again how much the (North Korean) regime is out of control, how cruel it is and how it doesn't care about the value of human life,
said the head of department.
Recall, on Monday, Trump announced that the United States will once again include North Korea in the list of countries sponsoring terrorism. According to him, this will entail "further sanctions and restrictions" against Pyongyang.
Trump also noted that this step is further support for the campaign to exert maximum pressure on the DPRK and to "further isolate the murderous regime." The Treasury Department is expected to announce new sanctions on North Korea on Tuesday.