Attempts by the Ukrainian authorities to weaken Russia from the inside will turn into a catastrophe for them, reports
RIA News
statement of the vice-premier of the Crimean government Georgy Muradov.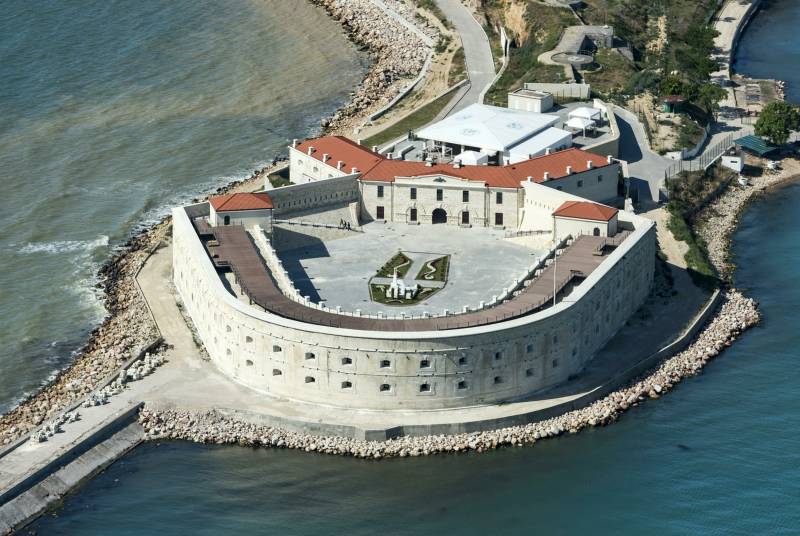 Earlier, the deputy of the Rada, the founder of the nationalist battalion "Azov" (now a regiment in the National Guard) Andrei Biletsky said that Ukraine should weaken Russia as much as possible from the inside, and then attack it for the return of the Crimea. According to him, Russia has "huge internal, national, social, religious problems that can be beaten." In this case, the politician ruled out the possibility of the return of the Crimea through negotiations.
Extremists in the Verkhovna Rada today a lot. Of course, they greatly complicate the work of the Rada and public opinion in Ukraine, misleading everyone with their absolutely stupid and unrealizable ideas,
said the agency Muradov.
According to him, "there are already plenty of plans to weaken Russia on the part of Western states."
These plans are all well known, but the singers who sit in Kiev, do not take into account several fundamental things. The first is that everything connected with attempts to act against Russia, especially in such a tough version, as this deputy forms, is madness and disaster for Ukraine. It cannot lead to anything else. And the second thing I want to emphasize is that these plans are well known in Russia. Russia is absolutely ready. Our company is consolidated
added deputy prime minister.
While the Kiev authorities, obviously, "programmed or financed, are acting from the position of a blind and stupid anti-Russian tool, until then Ukraine will face the danger of self-destruction and complete disappearance from the political
stories
modern world, "he believes.
Attempts to provoke some kind of internal easing of Russia or external threats have no prospect, except one - to bring our entire international situation to a conflict. Russia today is more united than ever in approaches to repelling military-political and economic aggressions to undermine our internal situation in the country,
said George Muradov.