Argentine naval forces spread the message that the underwater noise previously recorded in the southwestern part of the Atlantic Ocean is not related to the San Juan submarine that was lost a few days ago. The representative of the Argentine Navy, Enrique Balbi, said that the noise recorded by sonars has a biological origin.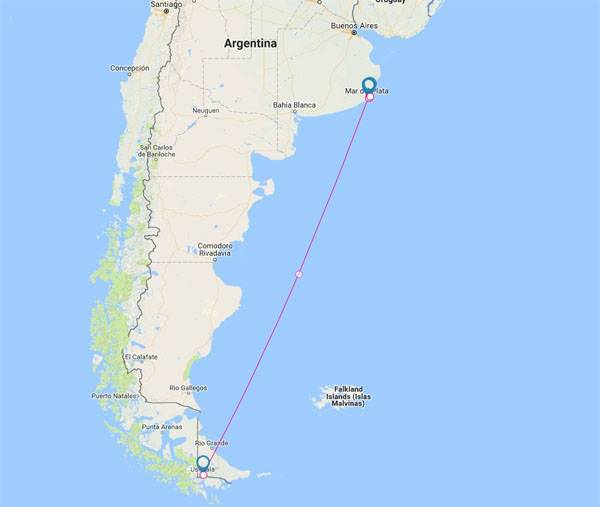 Earlier in the Argentine media, there were reports that the noise could be knocking with metal objects on the inner hull of a submarine hull. However, the Navy refuted information that it was this noise that could be created by representatives of the crew of a submarine.
Meanwhile, it became known that the US Navy is deploying a full-scale operation in the southwestern Atlantic using deep-sea vehicles to search for the Argentinean submarine. On the eve of the first remotely controlled underwater unmanned vehicle dived. According to the latest data, a section of the seabed with an area of ​​about 4 thousand square kilometers was investigated - this study did not give any results, and a submarine of the Argentine Navy has not yet been discovered. On it at the time of transition to the base
fleet
there were 44 crew members in Mar del Plata, including a female officer.