The head of the press service of the Permanent Mission of Russia to the UN, Fedor Strzhizhovsky, told the press that the United States had blocked the text of the appeal drawn up by Russia in connection with the shelling by militants of the embassy building in Damascus. The appeal was supposed to be voiced on behalf of the UN Security Council for the media.
Interfax
cites the statement of Fyodor Strzhizhovsky:
The draft of a press statement issued by Russia to the UN Security Council, condemning the attack of terrorists on the Russian embassy in Damascus on November 20, was again blocked by the US delegation. This is another, not the first case, when the leaders of the so-called "coalition" demonstrate double standards in relation to terrorist acts, the goals of which are Russian overseas agencies.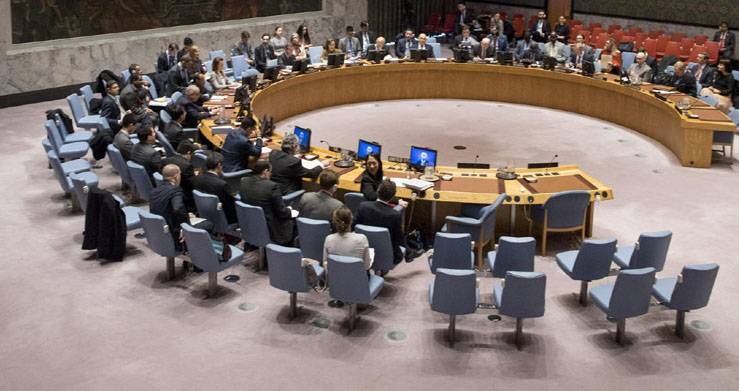 Diplomats of the Russian Federation noted that it would have been better for the United States to fight against terrorism on the territory of Syria itself, with the same permanence, where they invaded without the sanctions of the UN Security Council and without an invitation from the official authorities of the country.
It was added that, despite the frank opposition from the so-called "partners", Russia will continue to continue the fight against international terrorism in the SAR, and will also contribute to the political process aimed at establishing peace and security.