The mission of the International Monetary Fund completed the next stage of work in Ukraine. The permanent representative of the IMF in Ukraine, Jost Lyungman, stated that the work continued from 9 to 17 in November and was aimed at discussing the parameters of the Ukrainian budget for the next year.
It is reported that the members of the IMF mission have already left Ukraine, but the budgetary nuances are still being coordinated. In particular, it is said that the plank of the budget deficit of Ukraine at the level of 2,5% is subject to agreement. It was under such a bar that the IMF previously authorized the allocation of credit tranches. Planck corresponds to approximately 78 billion hryvnia.
According to the latest data, Ukraine cannot guarantee that in 2018, it will keep the budget deficit at the level of 2,5%. At the same time, Kiev in the IMF was given to understand that if the deficit turns out to be higher than the specified value, the foundation will cease to "so actively support Ukrainian reforms."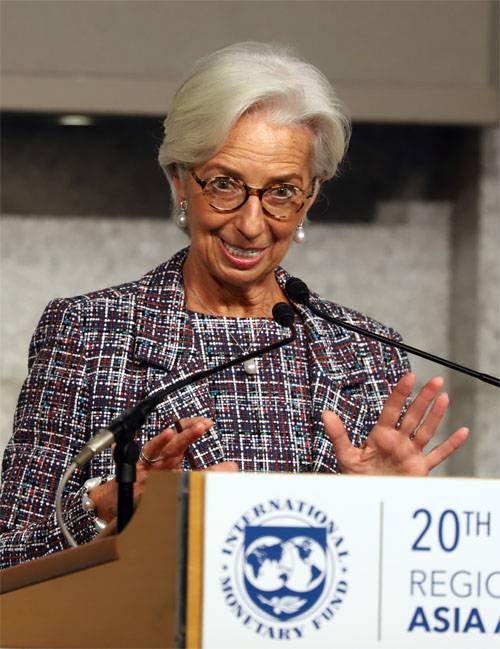 The IMF also noted that they approve the inflation parameter adopted earlier in Ukraine at the level of 7%. In Kiev, it is noted that in a three-year budget (up to 2020 of the year), the inflation rate is set at the level of 11%. At the same time, in 2018, Ukraine expects economic growth at the level of 3%. As you know, from 2019, if there is growth in GDP in this country, Ukraine will be forced to send income from growth to pay off debts to creditors. And it will automatically "devour" Ukrainian economic growth, if there is one.