Today, the Levada Center publishes the results of polls relating to the attitude of the respondents to the activities of Vladimir Putin as president of the Russian Federation. It is reported that a total of 1,6 polled thousands of people over the age of 18 in 48 regions of the country.
One of the questions in the sociological study of the Levada Center was:
How would you rate Vladimir Putin's work as president?
In this case, the evaluation options were as follows: "the lowest", then from 2 to 9, then "the highest".
The most popular answer was an assessment at the level of the "eight". So answered 19% of respondents. 2% of Russians, who took part in the survey, gave the lowest mark to V.Putin, and the highest - 17%.
Another research question:
What attracts you to Vladimir Putin?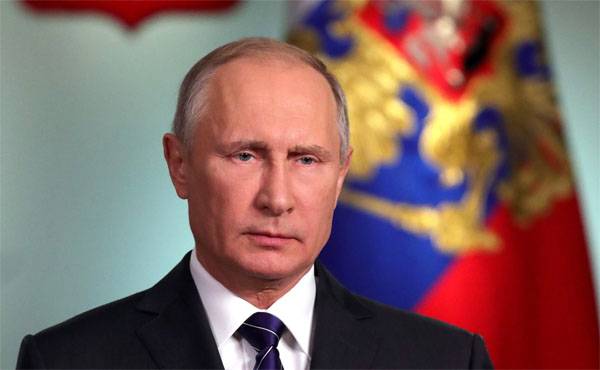 19% of respondents said that they are attracted to the president by the fact that he is a "real man" and also that he is resolute, courageous, firm, strong-willed, strong, calm, courageous, self-confident and "clear".
2% of respondents said that they are attracted to the president by the fact that he returned the Crimea. 7% noted Putin's vision and strategic thinking. 8% believe that nothing attracts them in Vladimir Putin.
Third question:
Why do not you like Vladimir Putin?
The most popular answers (15% of respondents): Does not care about people, does little for people, does not know how people live, forgot about ordinary people.
And this is the answer 10 percent of respondents "Levada Center": too "soft" to the ministers, dismissed the ministers, under the authority of his entourage, does not dismiss Medvedev.
Fourth question:
Do you think that Vladimir Putin is responsible for the problems facing the country during his rule?
55% of respondents answered: Yes, fully. Another 21% of Russians believe that it carries, "to some extent." 19% believe that Putin has done everything and is doing right, but he is hindered by corrupt officials and the legacy of 90.
The full version of the survey and its results can be found at
site "Levada Center"
.