The next batch of Su-34 front-line bombers has been transferred to the Russian Ministry of Defense as part of the 2017 state defense order of the year, Sukhoi reported on Monday.
Planes took off from the airfield of the Novosibirsk Chkalov Aviation Plant and headed to the place of their deployment
- According to the press service of "Sukhoi"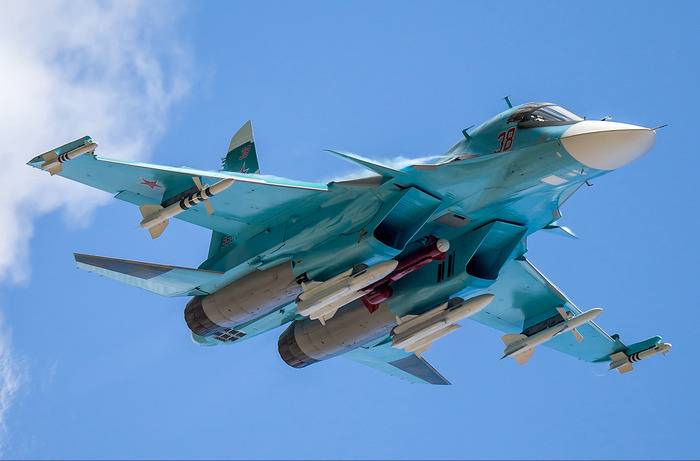 In total, this year's state defense order provides for the delivery of X-NUMX Su-16 aircraft to the Russian Aerospace Force. This delivery is carried out within the framework of the second contract for the purchase of 34 aircraft of this type by the Russian Ministry of Defense. The first contract for the supply of 92 machines is fully implemented. In total, the Ministry of Defense of the Russian Federation plans to purchase about 32 front-line bombers Su-200.
It is noted that the current government contract with the Ministry of Defense of the Russian Federation for the supply of Su-34 before 2020 to the Russian Aerospace Forces (VKS) of Russia ensures stable workload of the enterprise for the coming years and determines the prospects for long-term development.
Su-34 can carry up to eight tons of combat load, reach speeds of up to 1,9 thousand km / h, and its range is 4 thousand km. These bombers were involved in the antiterrorist operation in Syria.