Missile "stealth frigate" French Navy La Fayette class entered the Black Sea, transmits
RIA News
Post Turkish spotter, tracking the movement of warships through the Bosphorus.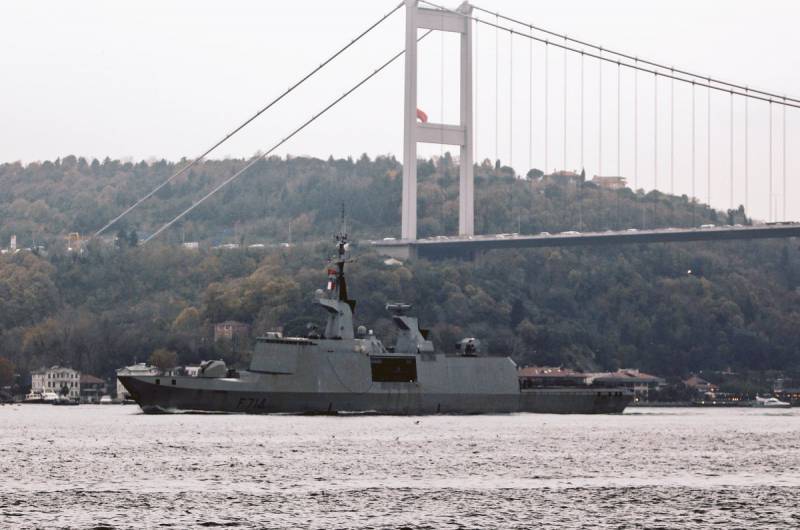 On yesterday's images, it is clear that the frigate F714 Guepratte is heading for the Black Sea. According to information from open sources, the ship's displacement is 3,2 thousand tons. Its body is made using stealth technology. "La Fayette is intended for use in crisis regions, carries several missiles and a Panther helicopter," the French military website notes.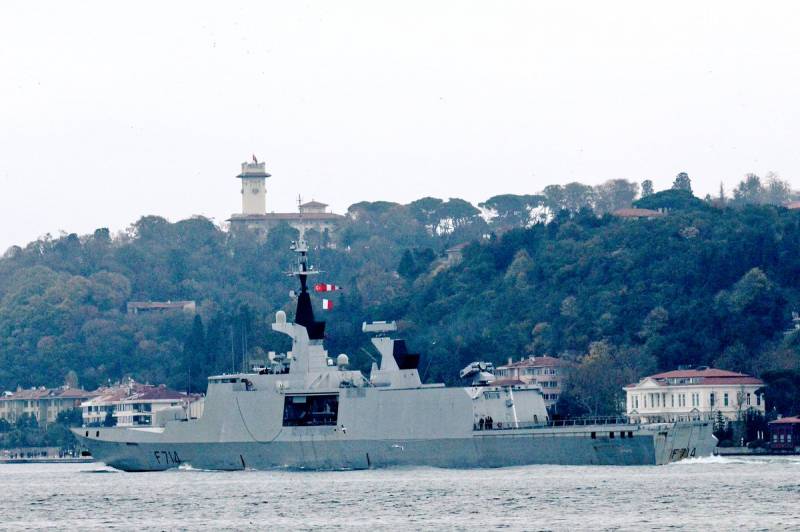 The La Fayette class series includes five ships, the first of which was launched in the 1992 year.
The last time a frigate of this class was seen in the Black Sea was in March of this year. The ship went to the Romanian port of Constanta, and also took part in a joint training exercise with the Romanian Navy.